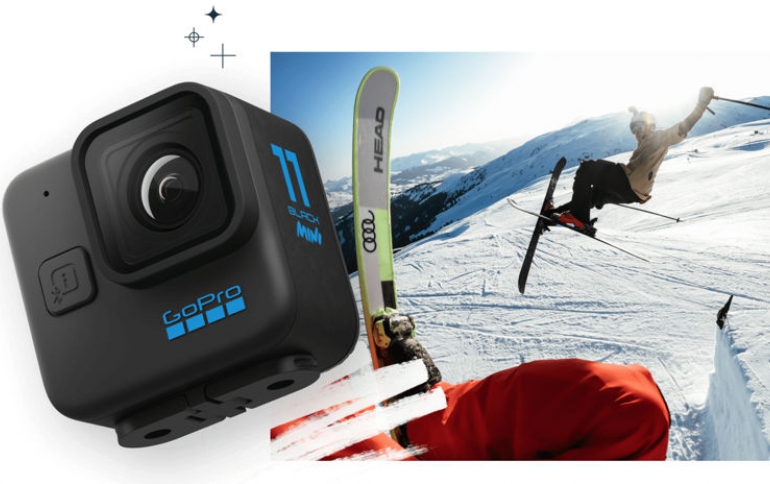 HERO11 Black Mini Firmware Update Brings Pro 3.5mm Mic Adapter Support + More
Firmware update v2.10 is now available for HERO11 Black Mini. This update brings Pro 3.5mm Mic Adapter support along with additional usability improvements.
The Pro 3.5mm Mic Adapter will allow you capture high-quality audio when connecting an external microphone to HERO11 Black Mini. Whether using a professional microphone to record the exhaust note of a or wearing a lavalier mic inside of your motorcycle helmet, Pro 3.5mm Mic Adapter will always keep your audio sounding great.
HERO11 Black Mini firmware v2.10 also:
Allows you to adjust the Auto Power Off time – including options to power off after five minutes or to never turn off automatically
Changes the Easy Control default frame rates from 60 fps to 30 fps to improve runtimes
Includes general user interface improvements to make navigating the in-camera menu system easier
To update HERO11 Black Mini, owners need only connect their camera to GoPro's 
Quik app
. Or visit 
this page
 to learn how to manually update your camera.
Learn more about HERO11 Black Mini here.