Hitachi Hard Drives Remain The Most Reliable, Report Found
Backblaze's
latest report
that accounts for the thousands of hard drives it uses in its proprietary Storage Pod enclosures shows that HGST continues to be the reliability champion. Backblaze evaluated 9.5% more hard drives in its latest Q1 2016 review versus its last review when the company evaluated 56,224 drives. In Q1 2016, the hard drives in the company's data center, past and present, totaled over one billion hours in operation to date.
According to the report, the early HGST drives, especially the 2- and 3TB drives, have lasted a long time and have provided excellent service over the past several years.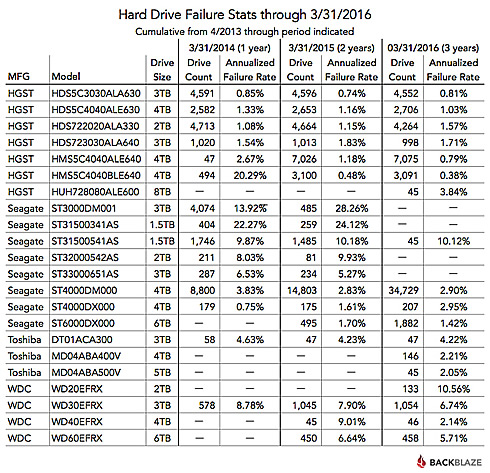 The 4TB drives have been spinning for over 580 million hours. There are 48,041 4TB drives which means each drive on average had 503 drive days of service, or 1.38 years. The annualized failure rate for all 4TB drives lifetime is 2.12%.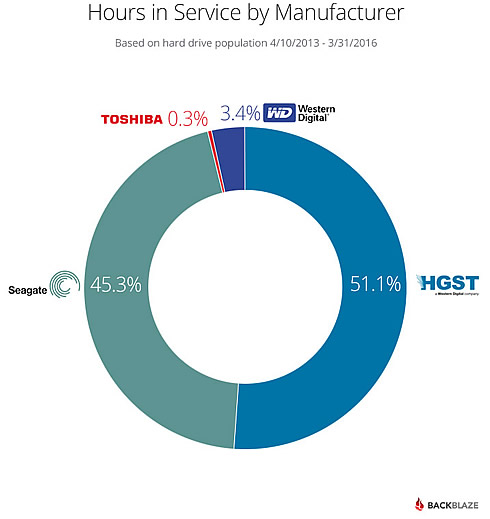 As noted above, Most of the drives in the company's data centers were from HGST and Seagate. With that in mind, here's the hard drive failure rates by manufacturer. The results are divided into one-year periods ending on 3/31 of 2014, 2015, and 2016.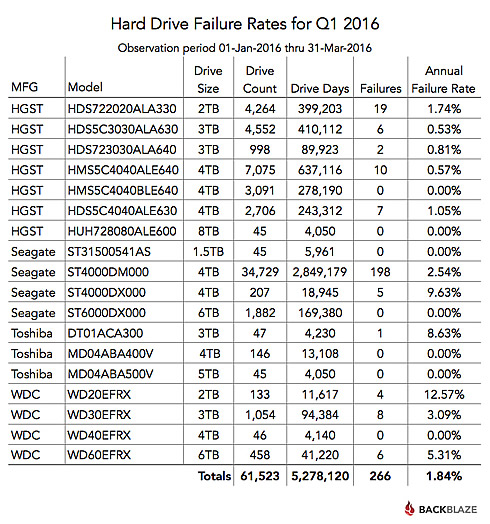 Backblaze's numbers show that HGST continues to be the reliability champion of all of its disks in its pool. All of the service's HGST drives had failure rates of less than 2%.
Western Digital drives knocked Seagate's off the podium for highest failure rate overall.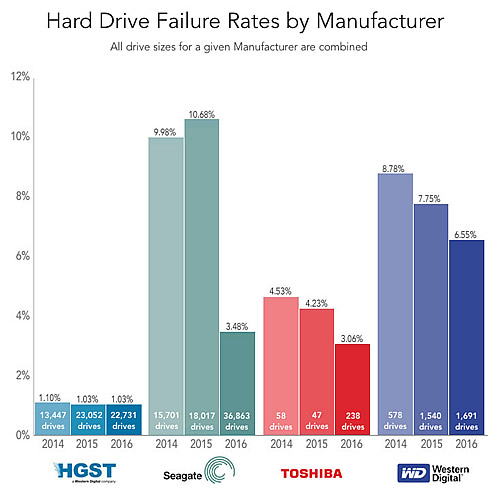 Have in mind that the drives are kept in extremely high-density servers. They are also run with a very low power-cycle count, in temperature controlled environments.