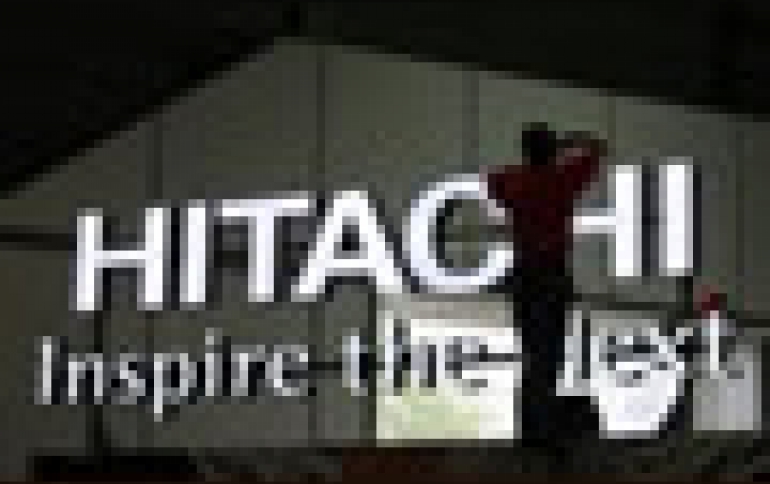 Hitachi Technology Imposes 3D Image on Real Object
Hitachi has developed a technology that projects a 3D image in real space and makes it possible for people standing around to see the 3D image superimposed on a real object without wearing special glasses. A 3D image is displayed by using 24 projectors and several lenses and translucent half mirrors. Hitachi expects that the technology will be used for digital signage, design verification, etc.
At CEATEC Japan 2010, Hitachi showed the "Full-parallax 3D Display Technology," which enables to view a 3D image from wide vertical and horizontal angles. The technology is based on the Full-parallax 3D Display Technology.
The new technology offers 3D image of the object at a horizontal view angle of 60° and a vertical view angle of 30°. Moreover, with the new technology, a 3D image can be displayed in accordance with the location of a real object. When the object is moved, a camera sensor detects the location and angle of the object. Then, based on the information, the location and angle of the 3D image are automatically adjusted, and the image is superimposed on the object.