HPE Releases New Generation HPE Nimble Storage Platform
Hewlett Packard Enterprise (HPE) today announced the next verion of its Nimble Storage platform, designed to take advantage of Storage Class Memory (SCM) and NVMe.
According to HPE, the new Nimble Storage platform is backed by a guarantee to "deliver the best storage efficiency of any all-flash array". It is also designed to take advantage of Storage Class Memory (SCM) and NVMe.
HPE announced that it was acquiring Nimble Storage for $1 billion in cash in March last year.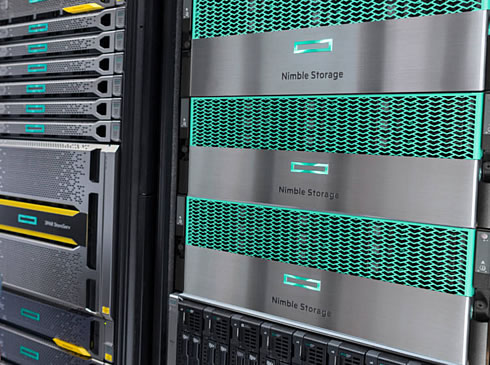 The new HPE Nimble Storage Adaptive Flash arrays are adaptive - merging hybrid and secondary flash technology into a single array. The arrays now support inline variable deduplication. The Adaptive Flash array is a Hybrid Flash array for mixed, primary workloads where cost-efficient flash performance is important. It works as a Secondary Flash array for backup and disaster recovery while HPE's customers can run meaningful workloads like quality assurance, test-dev and reporting.
The HPE Nimble Storage platform is available immediately.
In addition, with the HPE Store More Guarantee, HPE's customers can store more data per raw terabyte of storage than any other vendor's all-flash array.
The HPE Store More Guarantee is a pre-sales only guarantee available on all models of HPE Nimble Storage All Flash arrays.