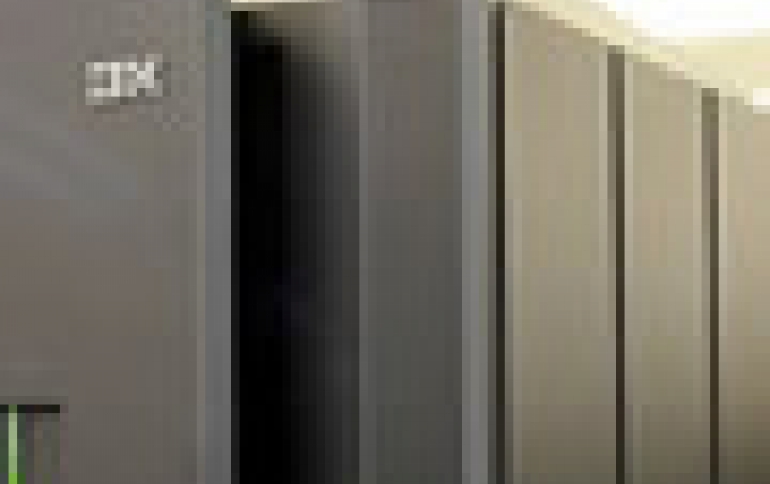 IBM Unveils New Mainframes
IBM today announced the zEnterprise EC12 mainframe server, the most powerful version of an IBM system released so far. The new zEC12 offers security and robust support for operational analytics that can help enterprises sift through large volumes of raw data and transform it to gain knowledge that can be used for competitive advantage.

zEC12 includes a tamper-resistant cryptographic co-processor called Crypto Express4S that provides privacy for transactions and sensitive data. Crypto Express4S includes new hardware and software developed with IBM Research to help meet the security requirements of different industries and geographies.

zEC12 also advances performance for analytics, increasing performance of analytic workloads by 30% compared to its IBM predecessor. In addition, support for the IBM DB2 Analytics Accelerator that incorporates the Netezza data warehouse appliance into zEC12 enables IBM's clients to run complex business analytics and operational analytics on the same platform.

The new mainframe also offers IT systems analytics capabilities based on technology from IBM Research. It analyzes internal system messages to provide a near real-time view of the system's health, including any potential problems. Called IBM zAware, the technology learns from the messages to recognize patterns and quickly pinpoint any deviations, using the information to identify unusual system behavior and minimize its impact. IBM STG Lab Services will offer services to help with planning, configuration and implementation of IBM zAware.

The mainframe's virtualization capabilities also make it well suited to support private cloud environments.

The zEC12 is also the first IBM mainframe to include internal solid state technology with Flash Express, a new memory technology that can help improve the performance of data intensive applications or workloads.

IBM's clients can also opt to run zEC12 without a raised datacenter floor -- a first for high-end IBM mainframes. With new overhead power and cabling support, clients have more flexibility on where zEC12 is deployed.

zEC12 is the first general purpose IBM server to incorporate transactional memory technology, first used commercially to help make the IBM Blue Gene/Q-based "Sequoia" system at Lawrence Livermore National Lab the fastest supercomputer in the world. In zEC12, IBM adapted this technology to enable software to better support concurrent operations that use a shared set of data such as financial institutions processing transactions against the same set of accounts.