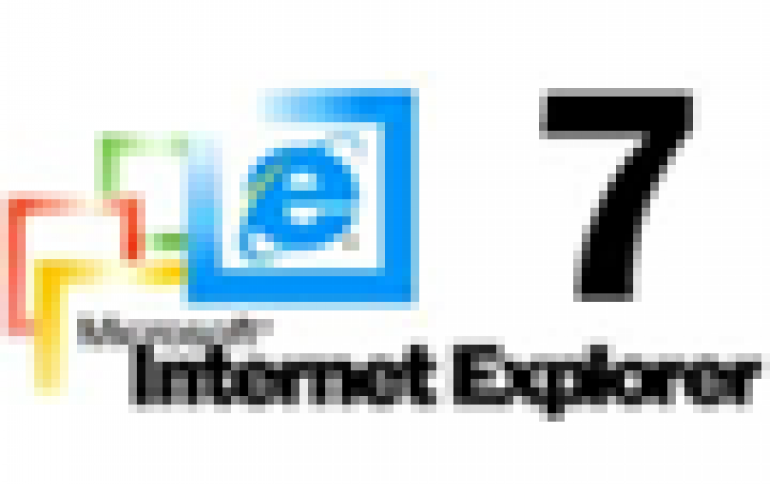 IE7 to be Distributed via Automatic Updates
Microsoft will distribute IE7 as a high-priority update via Automatic Updates (AU) shortly after the final version is released for Windows XP, planned for the fourth quarter of this year. During the past year, Microsoft discussed many of the security features in IE7 that will help make users more secure, including ActiveX Opt-in, the Phishing Filter and Fix My Settings features. These are just some of the security enhancements designed to help protect users from malicious software and fraudulent websites. The company recommends that all genuine Windows customers install IE7. The AU will notify users when IE7 is ready to install and show a welcome screen that presents key features and choices to "Install", "Don't Install", or "Ask Me Later" .

Microsoft will also provide a Blocker Toolkit for its enterprise customers who may want to block automatic delivery of IE7 in their organizations; this blocker has no expiration date. Enterprise customers can download the free Blocker Toolkit from the Microsoft Download Center today.

Alternately to using the AU feature, users will be able to visit the Windows Update or Microsoft Update sites and obtain IE7 by performing an "Express" scan for high-priority updates.

The installation of the IE7 will preserve users' current toolbars, home page, search settings, and favorites and installing will not change their choice of default browser. Users w will also be able to roll back to IE6 at any point by using Add/Remove Programs in the Control Panel. Finally, users who have AU turned off will not be notified.