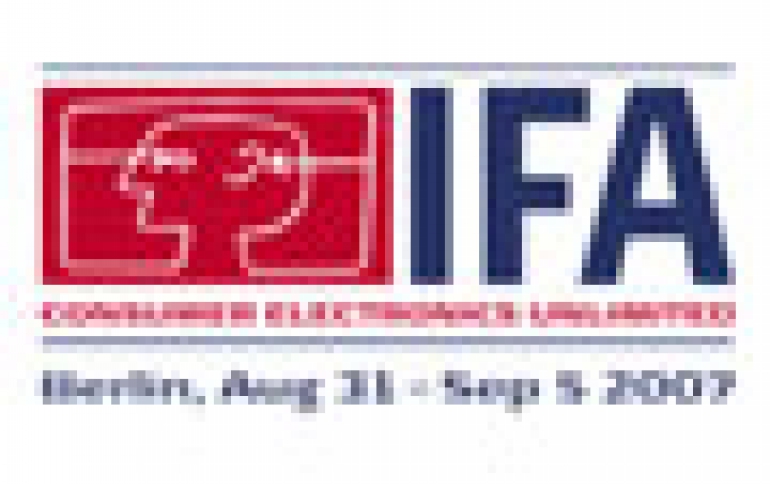 IFA Berlin Opens
IFA, one of the world's largest consumer electronics trade shows opens its doors today in Berlin. The show closes on September 5th and hopes to attract more than a quarter of a million visitors.
The trade show is one of the largest consumer trade shows with over 1000 exhibitors covering Home Entertainment, Telecommunications, HiFi, Computing, Games, Imaging, DVD, Semiconductors and many other areas.
Apart from the flock of visitors from the general public, the show attracts a large contingent of journalists, international representatives from the consumer electronics, information and communications industries, as well as trade visitors such as retailers and wholesalers.
The show is organised by the The German Association for Entertainment and Communications Electronics and Messe Berlin GmbH annualy. For information visit the web-site.