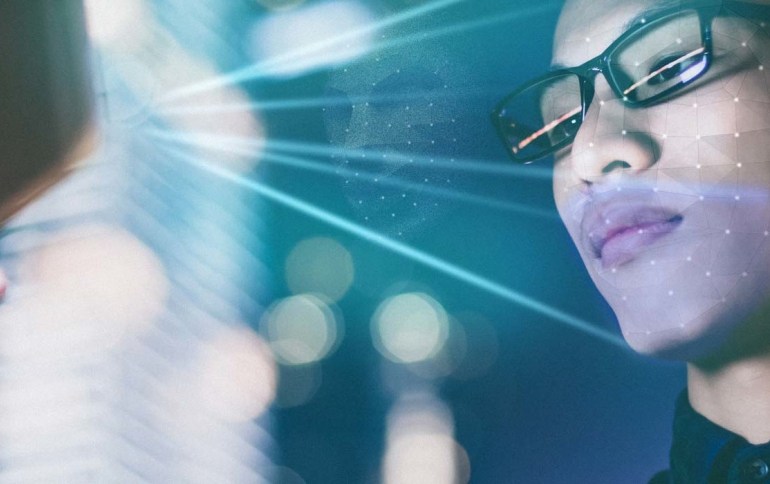 Imagination Reveals new PowerVR Series9 GPUs, PowerVR Series3NX Neural Network Accelerator
Imagination Technologies today announced the PowerVR Series9XEP, Series9XMP, and Series9XTP GPUs, along with the PowerVR Series3NX, its latest neural network accelerator (NNA) architecture.
PowerVR Series9 GPUs
PowerVR Series9 GPUs promise to offer class-leading graphics and smooth GUIs on products such as smartphones, automotive infotainment products, set-top boxes and TVs.
The new GPUs include:
PowerVR Series9XEP: based on the Rogue architecture, these cores continue the fillrate/mm2 leadership of this class of PowerVR GPUs. They feature PVRIC4 visually lossless compression to ensure reduced bandwidth and memory footprint. Target products include set-top boxes, DTVs, low-cost mobile devices, mid-range automotive dashboards and in-vehicle infotainment (IVI).
PowerVR Series9XMP: with increased compute density (GFLOPS/mm2), these Rogue-architecture based GPUs are designed for mid-range mobile devices, set-top boxes and DTVs, and provide the foundation for AI and neural network processing on the GPU.
PowerVR Series9XTP: based on a development of the Furian architecture, these new GPUs have significantly increased gaming/compute density and extensive power/performance/area (PPA) optimisations throughout the design. They are designed for premium mobile devices and high-end IVI, as well as applications across compute/server segments.
PowerVR GPUs utilise a rendering technique called tile-based deferred rendering (TBDR) which keeps almost all image processing 'on-chip' and minimises memory bandwidth requirements. Imagination claims that this delivers efficiency compared to other GPU solutions.
The new GPUs all incorporate PVRIC4, the new generation of Imagination's image compression technology that enables random-access visually lossless image compression, ensuring bandwidth and memory footprint savings of at least 50%, and enabling systems to overcome performance bandwidth constraints. The GPUs also offer enhanced performance/power/area and timing improvements versus previous generation GPUs, as well as new features including a new alpha buffer/block hint feature for reduced composition workload bandwidth and cost.
PowerVR Series9XEP GPUs were designed to go beyond the previous generation Series9XE GPUs with:
Improved gaming and benchmark performance through microarchitectural tuning
Reduced bandwidth through PVRIC4 and increased cache sizes
Increased leadership in fillrate density
Timing improvements to enable higher core clock speeds compared to the previous generation
PowerVR Series9XMP GPUs feature:
Improved gaming/compute density with an up to a 45% increase for better gaming performance
Gaming feature set improvements including anisotropic filtering (up to 2x speed) and shadow samplers (up to 4x speed)
Increased arithmetic logic unit (ALU) density. The new generation extends the ALU by 2x per cluster, from 16-wide to up to 32-wide for increased performance
Compute improvements including data paths (caching), atomic operations, datamaster setup rates, and full compute overlap with other workloads
Reduced bandwidth through PVRIC4 and increased cache sizes
Microarchitectural tuning and timing improvements
PowerVR Series9XTP GPUs improvements are:
Increased gaming/benchmark density with an up to a 50% fps/mm2 density increase
Extensive PPA optimisations throughout the design including low-level architectural tuning
More options for ALU width, now up to 40-wide per cluster for a significant increase in FLOP density
Reduced bandwidth through PVRIC4 and increased cache sizes
YUV speed up for 2- and 3-planar YUV
Imagination provides developers with free access to the cross-platform PowerVR SDK, designed to support all aspects of 3D graphics application development; as well as tools and utilities that ease development of 3D graphics and GPU compute applications. The SDK and other resources are available through the PowerVR Insider community.
Physical Design Optimisation Kits (DOKs) for the new GPUs, comprised of optimised reference design flows, tuned libraries from partners, characterisation data and documentation, will provide flexibility for further optimisation of the PPA in designs.
The new PowerVR GPUs are available for licensing now.
With Apple and eventually Samsung going the way of in-house GPUs, and Qualcomm dominant elsewhere, the premium handset GPU space isn't getting any easier to break back into. So in that sense, automotive is natural pivot with Furian, offering a higher-margin and less established market on generally GPU-friendly compute tasks.
PowerVR Series3NX Neural Network Accelerator
The new GPUs can be paired with the PowerVR Series3NX Neural Network Accelerator (NNA) - also announced today - using the GPU to manage classic vision and pre-processing algorithms and the Series3NX to handle highly optimised fixed point neural network processing.
The Series3NX Neural Network Accelerator provides scalability, enabling SoC manufacturers to optimise compute power and performance across a range of embedded markets such as automotive, mobile, smart surveillance and IoT edge devices.
A single Series3NX core scales from 0.6 to 10 tera operations per second (TOPS), while multicore implementations can scale beyond 160 TOPS. Thanks to architectural enhancements, including lossless weight compression, the Series3NX architecture benefits from a 40% boost in performance in the same silicon area over the previous generation, giving SoC manufacturers a nearly 60% improvement in performance efficiency and a 35% reduction in bandwidth.
As part of the Series3NX architecture, Imagination also announced the PowerVR Series3NX-F (Flexible) IP configuration to provide a balance of functionality and flexibility, combined with performance.
With Imagination's dedicated DNN (Deep Neural Network) API, developers can write AI applications targeting Series3NX architecture as well as existing PowerVR GPUs. The API works across multiple SoC configurations for easy prototyping on existing devices.
The PowerVR Series3NX is available for licensing now and PowerVR Series3NX-F will be available in Q1 2019.