Insta360 EVO Foldable Camera Shoots 3D 180º video and 360º 5.7K video
Insta360 has launched EVO, a camera that shoots 360-degree and stereoscopic 3D 180-degree video footage and stills.
The camera features the same 5.7K video resolution and 18-megapixel still resolution as the Insta360 One X, as well as Insta360's six-axis FlowState stabilization technology. The camera includes F2.2 apertures on both lenses, various exposure modes in video and stills, Bluetooth 4.0, 5Ghz Wi-Fi and a microSD card slot with a maximum storage of 128GB.
The EVO doesn't have any integrated LCD display, but it features a hinged design that enables the cameras to capture a full 360-degree image when the lenses are facing opposite directions or stereoscopic 3D 180-degree images when the EVO is folded out with the lenses facing the same direction.
On the side of the camera is the microSD card slot and a micro USB slot.
The camera is dependent on an Insta360 EVO app to compose the images, change the settings and overall control the camera. The app will be available in the iOS App Store and Google Play Store.
The EVO is currently available for order on Insta360's website and B&H for $419.99.
Insta360 has also announced Insta360 VR, a new app for Oculus Go, HTC Vive Focus and Samsung Gear VR that will allow users to connect an EVO camera to a headset for simple wireless playback of the stereoscopic 3D 180-degree video or 360-degree video.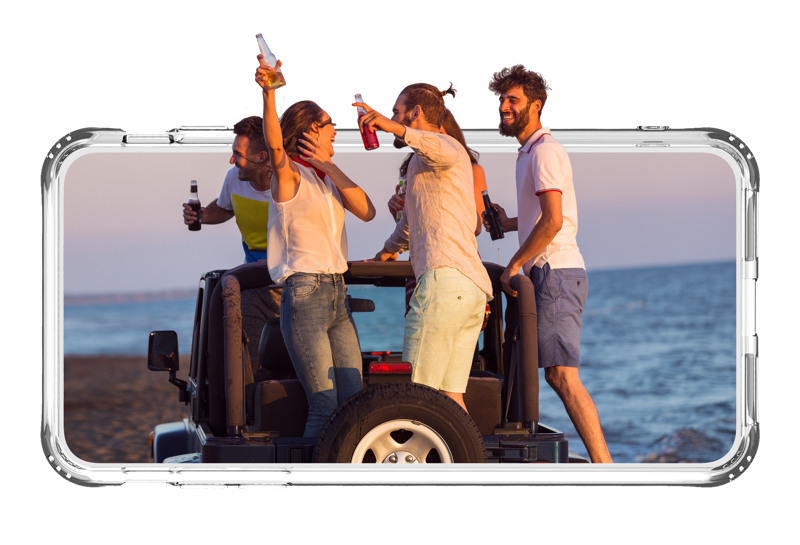 For smartphones that don't have stereoscopic playback capabilities, Insta360 has also announced Holoframe, a specialized phone display cover that will enable standard smartphones to view photos and videos in 3D with the naked eye.
The HoloFrame is available for iPhone X/Xs, iPhone X Max and iPhone XR for $29.99 from Insta360's online shop.