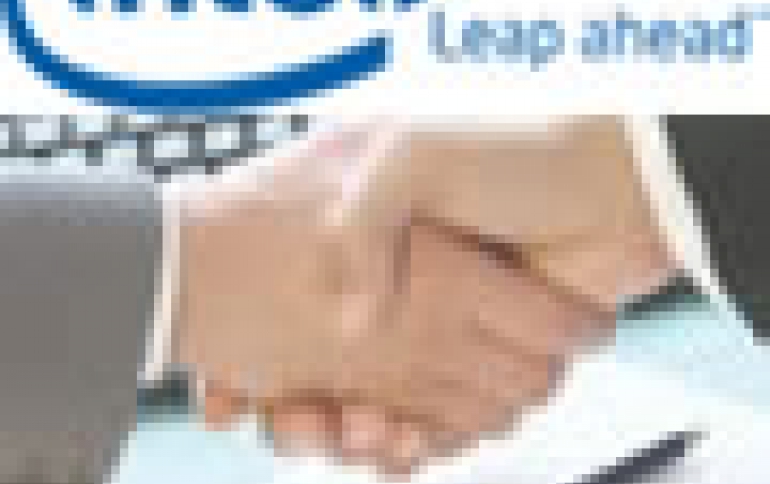 Intel to Buy Nvidia?
Nvidia Corp. shares climbed more than 8 percent on Wednesday amid speculation the graphics chipmaker could be acquired by Intel Corp. , traders said. Nvidia's share price jumped nearly 10 percent on Wednesday (Oct. 4). The company's shares also slightly fell and hit $31.08 in after-hours trading by late afternoon.

Investors have been speculating that Nvidia might be acquired since July, when Advanced Micro Devices (AMD) agreed to buy Nvidia rival ATI Technologies Inc. for $5.4 billion. Rumors of such a transaction resurfaced on Wednesday, spreading quickly across Wall Street trading desks, according to three options market participants.

"There is speculation that Intel will make an acquisition announcement tonight," said Bill Lefkowitz, options strategist at brokerage firm vFinance Investments in New York.

"There is a rumor that Intel is looking at buying Nvidia," said analyst Satya Chillara, who tracks the graphics-chip maker for Pacific Growth Equities LLC.

Chillara also dismissed the rumors, however. "We think it's a stretch," the analyst said. "It's not a very complementary acquisition. Intel already has a strong graphics capability and has hired a lot of graphics specialists."

Plus, the deal could be expensive.The company has a stock market capitalization of about $10 billion, which means it would demand a far higher price than what AMD is paying for ATI. "That would make it challenging from a valuation standpoint," he added.

An Intel acquisition of Nvidia wouldn't have that appeal because Intel already sells graphics chips, an area where it has been expanding by hiring engineers specialized in that field, Chillara siad. Additionally, Nvidia Chief Executive Jen-Hsun Huang isn't ready to hand over control of the company.

Intel may be looking at a response to its bitter rival. In July, Advanced Micro Devices Inc. acquired graphics specialist ATI Technologies Inc. for about $5.4 billion.