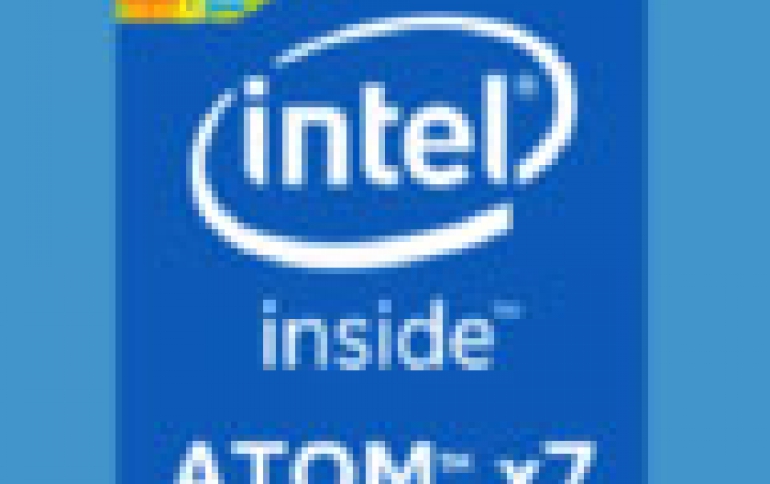 Intel Introduces New Brand Levels for the Intel Atom Processor
In order to help people understand the level of processor performance and make an informed purchase decision based on their needs, Intel Atom processors will now be offered in three distinct brand levels in a good/better/best construct - the Intel Atom x3, x5 and x7 processors. Intel says the change will start with the next generation of processors.
Intel Atom x3 processor provides basic, but genuine Intel-level tablet, phablet and smartphone performance.
Intel Atom x5 processor has more capabilities and features for people who want an even better experience, and the flagship Intel Atom x7 processor provides the highest level of performance and capabilities for the Intel Atom family.
This infographic lists Intel?s consumer brand portfolio for consumer devices including the Intel Core processor, Intel Core M processor, Intel Atom processor, Intel Pentium processor and Intel Celeron processor.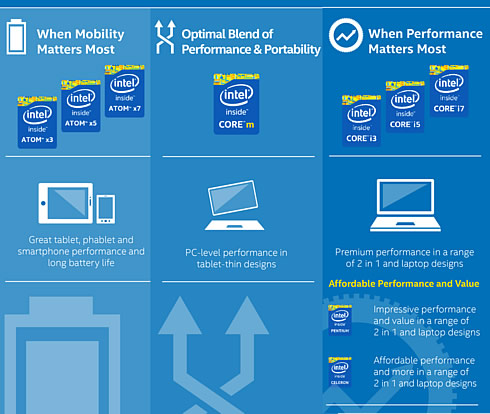 You can see a step above the Atom range is the Core M range which has already started to appear in thin premium tablets and 2-in-1s. Above that, when computing performance is the most important aspect of your device, you have the familiar Intel Core iX range processors.
The first Atom x3, x5 and x7 processors will probably be 14nm 'Cherry Trail' parts. More information on the new Atom range is expected to be revealed by Intel at the MWC next week.