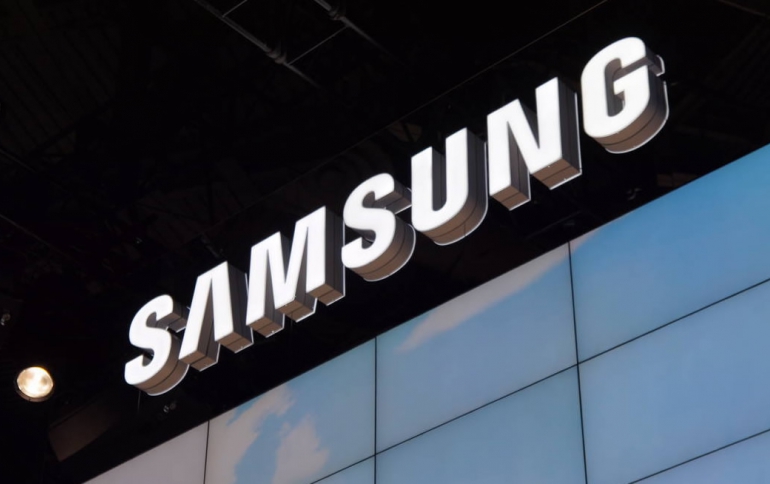 Samsung To Showcase IoT, Network Functions Virtualization and 5G Technologies at MWC 2015
Samsung's themes at this year's Mobile World Congress focus on end-to-end performance and usability improvements for network operators and end-users alike, as well as the exploration of new opportunities for mobile networks such as the Internet of Things (IoT), Network Functions Virtualization (NFV) and 5G technologies. With operators across the globe having already deployed their initial LTE networks, many are already looking at LTE-Advanced in order to extend network performance, reliability and capacity. Samsung took an early lead in 2013 with the commercial deployment of the LTE Carrier Aggregation (CA) technology, in which it extended the first commercial deployment of three-band CA, along with the user devices to support each launch.
At MWC this year, Samsung will showcase improvements to Carrier Aggregation technology, including FDD-TDD CA, Uplink CA, 4x4 MIMO with CA and CA using unlicensed spectrum (commonly known as LTE-Unlicensed, or License Assisted Access), as well as LTE-WiFi throughput aggregation. In addition to its evolved CA demonstration, Samsung will also showcase enhanced VoLTE Solution for coverage extension with the experience of its 1st VoLTE launching.
The S. Korean company will also showcase for the first time its developing Operational Support Systems portfolio, CognitiV OSS. Samsung aims to help operators manage and maintain networks in a more proactive and intelligent manner.
Samsung will also demonstrate the first new component of its OSS portfolio, CognitiV Analytics, designed to give operators direct insight into video traffic on both a per-service and per-user basis. By collecting data from various elements and interfaces throughout the mobile network, as well as service usage metrics, its service QoE component enables operations and maintenance teams to easily identify and track user?s experience degradation in the network and respond.
Based on its commercial experience with centralizing LTE RAN infrastructure, Samsung has introduced an enhanced Centralized RAN (C-RAN) platform, called C-RAN 2.0. In concert with Samsung?s Smart LTE technologies, C-RAN2.0 seeks to introduce efficient baseband pooling and baseband resource scalability in order to provide more powerful network performance while simultaneously enabling reductions in operating costs.
Densification is a core component of LTE evolution strategy and the implementation of additional network layers presents both vast capacity potential and new radio interference challenges. Samsung is committed to HetNet densification by introducing improvements to its indoor and outdoor small cell lineups, a Wi-Fi integrated small cell designed for low-profile, dense urban deployments, a new wideband amplifier to enable up to 8 simultaneous bands in RF repeater and updated small cell platform which leverages the latest in Lithium-ion Battery (LIB) technologies. In addition to Samsung's product lineup, Smart SON solution will bring improvements to multi-layer HetNets by suggesting new cell sites and quantity of smallcell in heavy load area
Hot on the heels of its selection as sole vendor for SK Telecom's IoT-dedicated virtualized core, Samsung is providing a first look at its AdaptiV Core solution. The MWC showcase will include a look at the CognitiV Cloud Manager, responsible for management and orchestration of NFV elements throughout the network, and Samsung's AdaptiV EPC, which allows operators to scale core network functions in and out to balance demand and resource usage throughout periods of high and low network traffic.
In addition, Samsung will introduce an upgraded solution which enables location tracking of devices on in-building networks. Location, along with connectivity and communication standards, forms a critical backbone for IoT applications, and has thus far been a considerable challenge in many in-building mobile environments.
last but not least, Samsung will showcase three new technologies that promise to improve network capacity and responsiveness. A new 60GHz Wireless Backhaul solution represents a solution to deploy new cell sites. The technology utilizes dual active (beamforming) and passive antennas in order to transmit up to multi-Gbps in the unlicensed band.
Full Dimension-MIMO (or FD-MIMO) extends the capabilities of MIMO technology by allowing an active antenna area to deliver dedicated wireless signals to multiple users within a single cell, improving cell capacity while reducing inter-cell interference.
Finally, Samsung will demonstrate its 28GHz mobile radio access technology jointly with several operators. The technology pushed barriers in both stationary and mobile transmission speeds in October 2014, including successfully achieving data rates of 7.5Gbps and 1.2Gbps respectively.
These technologies are expected to form a foundation for the types of services and applications that 5G is envisioned to support, including advanced cloud computing, virtual presence, augmented reality and no-delay mobile delivery of ultra hi-definition video formats such as 4K, 8K and beyond.