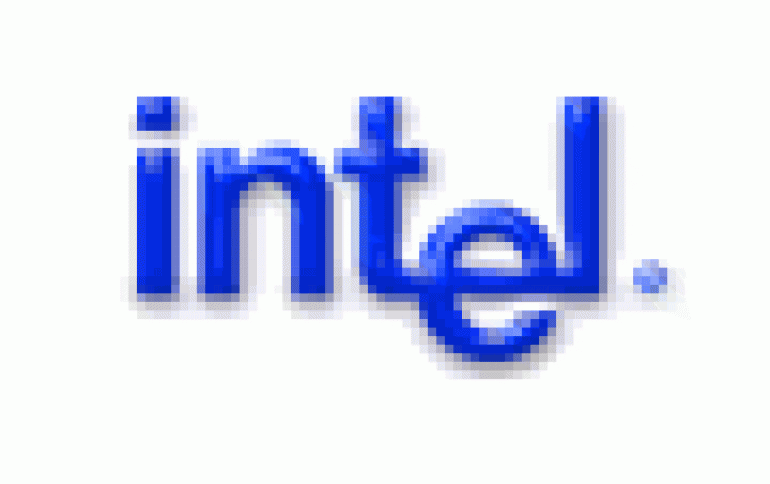 Intel Invests $600 million in WiMAX Company
Just one week after selling its handheld chip unit, Intel. on Wednesday said that it would invest $600 million in Clearwire Corp., a high-speed wireless broadband services provider based on WiMAX technology. At the same time, Motorola Inc. acquired Clearwire's NextNet Wireless subsidiary, a provider of OFDM-based, non-line-of-sight wireless broadband infrastructure equipment. NextNet's wireless access products are currently deployed by carriers on five continents.

As part of the transactions, Clearwire (Kirkland, Wash.) has obtained a total of $900 million in a private financing round. This includes the $600 million from Intel's venture capital arm, Intel Capital. The $600 million investment from Intel Capital is the largest in the organization's history.

The moves are aimed to accelerate the development and deployment of portable and mobile WiMAX networks based on the IEEE 802.16e-2005 standard.

"The size of this investment from Intel Capital underscores our commitment to supporting wireless broadband using WiMAX networks in the United States," said Intel Capital President Arvind Sodhani. "Our collaboration with Clearwire and Motorola builds on the foundation of previous WiMAX network deployment investments made by Intel Capital throughout the world to bring the benefits of mobile high-speed and content-rich Internet access to wireless broadband users."

Following closing of the transactions, Motorola will supply wireless broadband equipment for Clearwire?s existing and future networks globally. To hasten the proliferation of mobile WiMAX in PC clients, Intel will work to enable the inclusion of WiMAX chipsets in next generation mobile computing platforms. All three parties will contribute research and development resources to evolve NextNet Wireless pre-WiMAX technologies.

"Wi-Fi has become an essential part of people's lives. WiMAX is next. It is rapidly moving from a technology initiative to real deployments," said Sean Maloney Intel executive vice president and general manager, Mobility Group. "As Intel plans the integration of mobile WiMAX into our Centrino Mobile Technology notebook platforms, it is incredibly important to collaborate with the broadband wireless providers who will offer WiMAX services. This investment in Clearwire will lay the foundation for high-speed mobile broadband services across North America."

Intel recently agreed to sell its handheld communications and application processor units to Marvell Technology, a storage, communications and chip developer, for $600 million.

Intel is set to begin volume production of its second-generation WiMAX chips, the Rosedale 2 as well as its WiFi/WiMAX dual mode chip, the Ofer-R, by the end of this year, according to Taiwanese market sources.

Intel has begun delivering samples of the Rosedale 2, which supports the 802.16e-2005 mobile WiMAX standard, to clients, noting that the Rosedale 2 will initially be for use in notebooks and mini computers before being shifted to other consumer goods such as handheld devices in 2008. However, due to an insufficient WiMAX infrastructure and the high cost of WiMAX devices, a WiMAX capability will remain only an option for Intel's next-generation integrated wireless platform, Santa Rosa, which is expected to arrive in March 2007, the sources noted. An earlier report indicated that Santa Rosa will support the 802.11n multi-input multi-output (MIMO) WiFi standard.