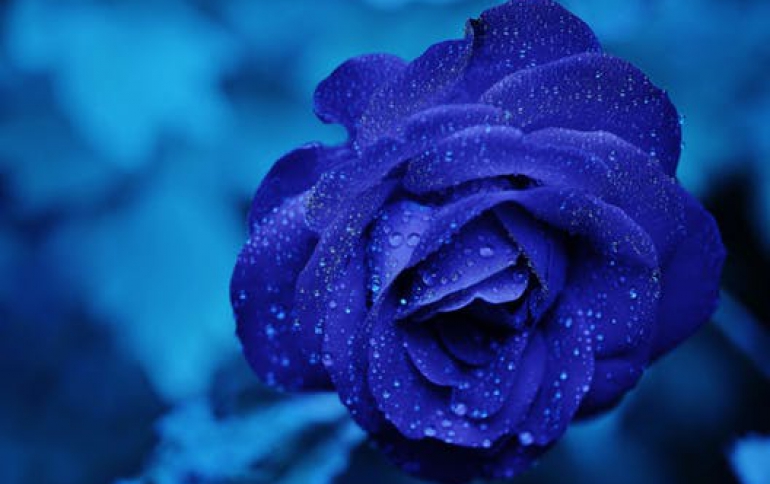 New MSI Platform for For Intel Core 2 Processors
MSI is releasing MSI 975X Platinum Powerful Upgrade Edition. Offering full support for the latest Intel "Core 2" processor and packed with new features, MSI 975X Platinum promises top performance. Basic features include:
Based on Intel 975X Express Chipset
Support all LGA775 Core 2 & Pentium CPUs and Kentsfield (Quad Core)
1066/800/533 MHz FSB
4 DIMMs for Dual-channel DDRII-1066/800/667/533
2 PCI Express x16 Slots Support Multi-GPU -> CrossFire
Communication Slot
4 SATA2 RAID
1 SATA2+ 1 PATA, support eSATA and RAID 0/1
7.1 Ch. Dolby Master Studio HD Audio with S/PDIF Output
Intel Pro Gigabit LAN
8 USB 2.0 & 2 IEEE 1934
Support Intel VIIV Technology
MSI Dual CoreCell Chip
MSI thermal cooling design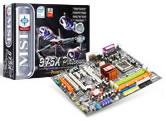 The revision of MSI 975X Platinum will fully support the upcoming Conroe CPUs, Intel Core 2 Extreme and Core 2 Duo processors (Conroe). Based on the enhancements of new processors, MSI 975X Platinum promises low power consumption, high performance, and high-quality graphics support.
Moreover MSI 975X Platinum supports the next generation Quad Core CPU, Kentsfield.
In order to satisfy the overclocking requirements of users, the latest MSI 975X Platinum will support the ultra high speed DDRII-1066. It supports twice the speed of DDR2-667 compared to the current 975X platforms, and it also provides more detailed memory related adjustments.
The new MSI 975X Platinum will be equipped with MSI Dual CoreCell technology, which includes the new MSI Dual CoreCenter to monitor/tweak each core of CPU/ GPU, and provides a variety of scenario modes. The Dual CoreCell also includes the D.O.T. Express and Live Update 3, to deliver the Performance Precision, Silence Precision, and Sound Precision to the MSI 975X Platinum users.
With this special MOS design, MSI 975X Platinum can run up to FSB 430MHz.
The MSI 975X Platinum is also equipped with the 7.1-channel Dolby Master Studio Certified HD Audio. It can create an array of surround sound audio effects depending on the environment and sound devices you have, and then enable the digital output through optical fiber and coaxial cable.
MSI 975X Platinum supports dual-graphic technology which allows smooth 3D games experience and streaming video processing. The 2 PCI Express x16 slots let users run 2 graphics cards in ATi CrossFire mode supporting Radeon X1000 Series sequence and X800/850 CrossFire Ready graphics cards.