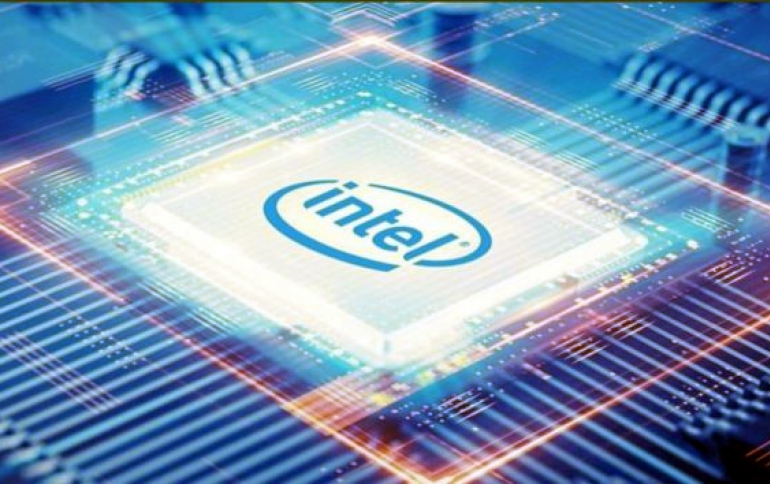 Intel's Sales and Profit Beat Expectations, 10nm Progress Steady
Intel reported second-quarter sales and profit that topped projections and gave an upbeat third-quarter forecast.
The company's revenue is getting a boost from rising personal-computer demand, which is still outrunning supply, Chief Financial Officer George Davis said. Purchases of higher-priced server chips and demand from new markets outside of computing are also bolstering sales. Some of the added PC-chip demand is coming from customers anticipating future tariffs related to the China-U.S. trade dispute, and that demand can't be expected to continue at the same level, he said.
Davis estimates the company will save as much as $500 million in costs from giving up the effort to sell smartphone components. Some of the money saved will be redirected into speeding up improvements in manufacturing, he said.
Intel's second-quarter sales were $16.5 billion. Net income was $4.2 billion, gross margin was 59.8% in the quarter.
Second-quarter revenue was down 2.7% from a year earlier, representing the first quarterly drop in four years. In last year's second quarter, Intel posted sales of $17 billion and earnings of $5 billion.
In the second quarter, Intel's data-center division posted revenue of $5 billion, a decline of 10%. Sales in the PC chip business climbed 1% to $8.8 billion.
Chief Executive Officer Bob Swan said there's still uncertainty surrounding trade relations between China and the U.S., including restrictions on supplying companies there and whether further tariffs are coming.
Swan also told investors on a conference call that Intel has two factories now producing 10-nanometer chips and said plans to produce 7-nanometer chips by 2021 remain on track.
Revenue in the current period will be about $18 billion, and net income will be about $1.16 a share, Intel said. For the year, Intel is now predicting revenue of about $69.5 billion and earnings per share of $4.10.
The company said newer businesses -- chips for connected cars and machinery -- helped fuel the performance in the recent period. The company's Mobileye self-driving car technology unit had sales of $201 million, up 16% from a year earlier. Internet of things revenue rose 12% to $986 million.