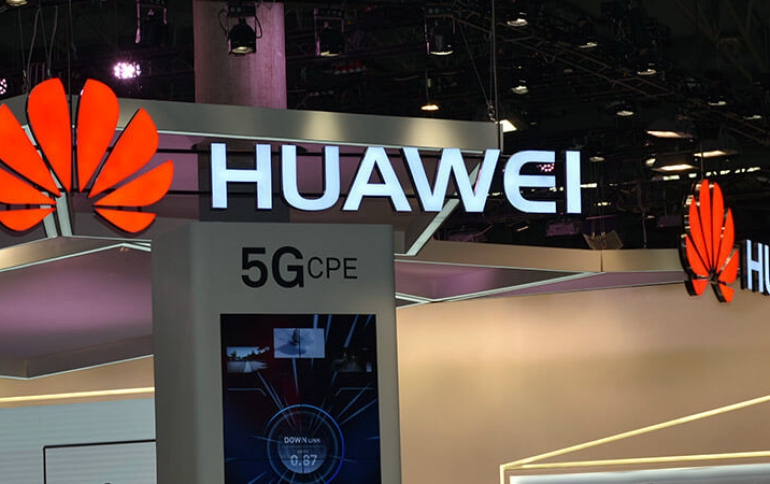 Italy Said to Ban Huawei From its 5G Plans
Italy will ban China's Huawei Technologies and ZTE from offering equipment for the country's 5G infrastructure, Italy's La Stampa newspaper said on Thursday citing sources.
The Italian government is ready to use so-called golden powers that allow it to pull out of contracts already signed without having to pay penalties, the paper said, citing the senior sources.
The paper cited sources as saying "strong pressure" had come from the United States.
Huawei Technologies is facing a widening global crackdown on its telecom equipment.
Governments in the U.K., Germany, France and other places are also weighing whether to restrict Huawei's gear from 5G networks.
U.S accuses Huawei of stealing intellectual property and violations of sanctions on exports to Iran, in an escalation of tensions between the world's two biggest economies. Huawei has denied wrongdoing and long maintained it doesn't provide back doors for the Chinese government, pointing out that no one has provided evidence to support such concerns.
U.S. says it wants to help other nations focus on the security of next-generation mobile gear. At the upcoming Mobile World Conefrence in Barcelona, the U.S. team plans to advocate for other providers of next-generation mobile gear, such as Cisco Systems Inc., Ericsson AB and Nokia Oyj.
Update: Italy denies it will ban Huawei, ZTE
Italy has denied the La Stampa report.
"We have no intention of adopting any such initiatives," the industry ministry said in a statement.
"National security is a priority and if any critical issues emerged - which to date have not - the ministry would assess whether or not to take measures," it said.