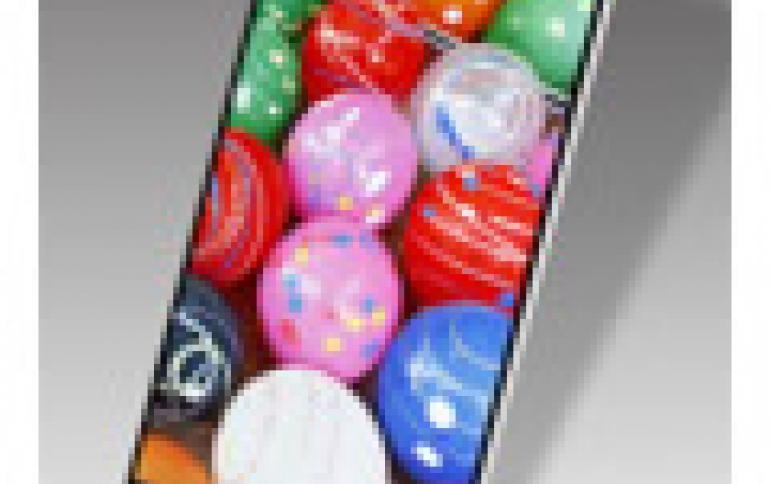 Japan Display Develops "Full Active" LCD For Smartphones, 13-inch 4K2K LTPS LCD for Notebooks
Japan Display has developed a "Full Active" Display (XO), which has slim bezel design on all four display sides, and introduced into a 5.5-inch Full-HD LCD display for smartphone devices. The company has also developed a 13.3-inch 4K2K (3840 x 2160 pixels) low temperature polysilicon (LTPS) TFT LCD for notebook PC applications.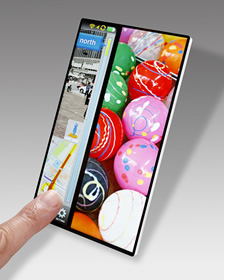 The "Full Active" display was achieved by adopting a new high-density wiring layout, and new processing and module assembly technologies. Combined, these new technologies enabled JDI to reduce the width of the bottom bezel to be as narrow as the other three sides.
This newly-designed LCD module structure will allow the size of a smartphone device to be nearly the same as the display size. JDI aims to start mass production of this display by the end of March, 2017.
Regarding the 13.3-inch 4K2K LTPS TFT LCD for notebooks, JDI has already started shiping samples, with mass productionset to start by the end of 2016.
The new display is just one item among several displays that JDI will introduce for notebook PCs in the future, ranging in sizes from 10-inch to 17-inch. Furthermore, JDI is planning to introduce a line-up of "Pixel Eyes" displays, incorporating JDI's in-cell touch technology widely used in smartphone displays, for the notebook PC industry in 2017.
LTPS TFT LCDs have a larger subpixel aperture ratio compared to amorphous silicon (a-Si) TFT LCDs or oxide TFT LCDs, which contributes to reducing backlight power consumption. In the case of a 13.3-inch 4K2K display, an LTPS TFT LCD consumes 30% less backlight power when compared to an a-Si TFT LCD of equivalent size and resolution. LTPS LCDs also have an advantage for narrow panel bezels, which enables notebook PCs to have more stylish designs, like smartphones, by utilizing LCD displays with narrow bezels. Furthermore, JDI is planning to introduce "Pixel Eyes" displays into the notebook PC display industry, which feature thinner LCD modules, with reduced product cost and a shorter supply chain, incorporating in-cell capacitive touch functionality. JDI will develop "Pixel Eyes" displays with active pen input technology, and is planning to start mass production within 2017.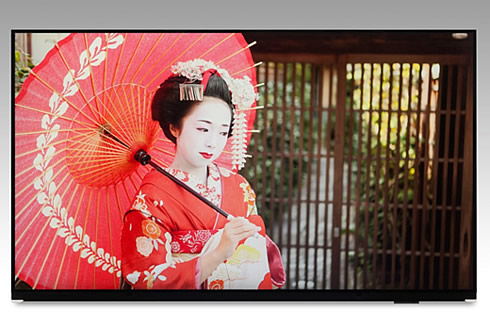 Specifications - 13.3-inch 4K2K LTPS LCD
Display size (diagonal): 13.3 inches
Resolution format: 3840 x RGB x 2160
Pixel per inch: 332 ppi
Brightness: 400cd/m2
Contrast ratio:  1500:1
Color gamut (NTSC ratio): 72%
Panel border (left/right/top/bottom): 2.0/2.0/2.0/6.1 mm
Power consumption: 4.7W (LCD + backlight)