JDI's Electronic Paper Backplane Enables Creation of 600ppi ePaper Displays
Japan Display (JDI) has developed the world's highest resolution electronic paper (ePaper) backplane, the first collaborative development achievement since the announcement of the company's alliance with E Ink Holdings for ePaper business.
ePaper is a reflective display with visual qualities equivalent to traditional paper and the benefit of electronic updates. ePaper has a wide viewing angle, low power consumption, and displays vivid images even in bright sunlight.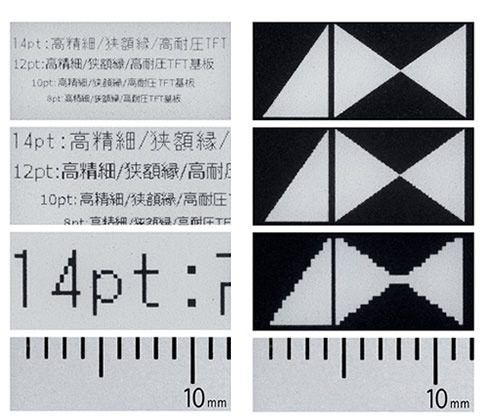 The new development by JDI achieves resolutions of 400ppi and 600ppi, using the newly-designed built-in LTPS backplane. This will allow products using ePaper to offer higher resolutions up to WXGA.
JDI's goal in developing its latest ePaper backplane is to position the ePaper as a good display solution for IoT devices.
Specifications

Definition

Color

ePaper Film

Reflectivity

View Angle

600ppi

Black and White

Carta

40%

180°

400ppi

Black and White

Carta

40%

180°
ePaper modules with the built-in high definition LTPS backplane will be demonstrated in JDI's booth at The Society of Information Display (SID) "Display Week".