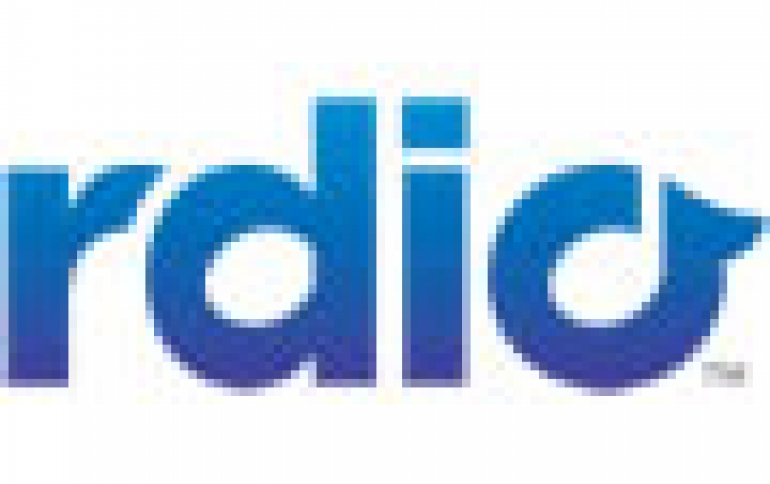 Kazaa Founders Unveil 'Rdio' Social Music Service
The founders of the file-sharing program Kazaa will soon unveil 'Rdio', a subscription-based internet music service, launching on Thursday.
Rdio, pronounced r-dee-o, is a new social music service founded by Janus Friis with Niklas Zennström and Atomico investment group.

Janus Friis with Niklas Zennström had unleashed the file-sharing program Kazaa on the Web some years ago, allowing millions of users to freely download songs, movies and TV shows. Kazaa was sued by record companies and Hollywood studios and settled the litigation for tens of millions of dollars. Friis and Zennström also owned Skype, before they sell it eBay for more than $3 billion.

Their new start-up, Rdio (www.rdio.com), improves the discovery and sharing of music and the way music can be accessed through a Web browser and on smartphones. Rdio will offer unlimited, on-demand access to five million songs for a monthly subscription allowing users to listen to as many songs as they want, anytime and anywhere. Rdio's invitation-only paid preview program starts today.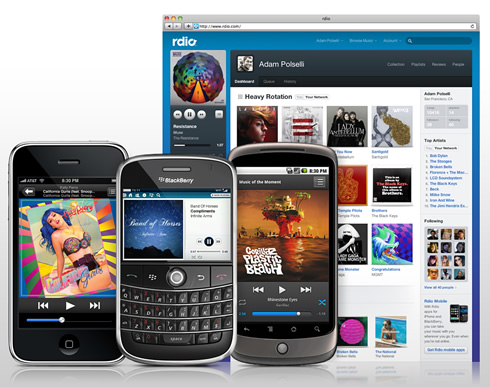 "Many digital music services have tried to address specific challenges, but no one has managed to elegantly integrate discovery and a high-quality music streaming experience, under one roof," said Janus Friis. "We think people are ready for the next evolution in music. Rdio gives you unlimited access to all the music, anytime, for the equivalent price of one album download per month."

Rdio takes the manual effort out of discovering new music and building a digital collection by connecting you to other people and their music. This constant stream of new, relevant music is accessible via any Web browser or your phone.

Rdio offers applications for BlackBerry and iPhone with Android to come. Rdio's apps know what album or playlist you were listening to on your desktop when you connect via your mobile, and they show you what your friends are listening to. You can also sync music to your phone to enjoy when you're offline.

Rdio offers music from EMI Music, Sony Music Entertainment, Universal Music Group and Warner Music Group, along with a number of the leading indie aggregators of digital music. Rdio also offers many different ways to easily discover music including personalized recommendations for new music based on your specific tastes and listening behavior, and on-demand artist-based radio stations for those who prefer to stumble upon new, related music. A matching tool allows you to replicate your iTunes or Windows Media Player libraries by scanning your account and immediately adding it to your Rdio collection. Users can also collaborate on shared playlists. Links and information about favorite songs can be shared with friends on Facebook and Twitter or directly in email.
Based in San Francisco, Rdio is led by CEO Drew Larner and COO Carter Adamson. Rdio's product team includes Malthe Sigurdsson, who is responsible for Rdio's user experience and design, and Todd Berman, who leads engineering.

Rdio will start providing paid access to the preview program to those who have requested an invitation through its website. Web and mobile access (including syncing music) will cost subscribers $9.99 per month, and Web-only access will cost $4.99 per month. Rdio is launching its preview program in the US, and expects to launch to the general public later this year.

The internet music services market has been largely dominated by iTunes from Apple. Other services such as Rhapsody and Napster have not managed to attract many visitors with their subscription-based model. Rdio is obviously betting on its social elements and the ability to follow friends on the site, see what they are listening to and see a list of the most popular music among people you know.