Kingston HyperX 3K SSD 120GB Na`Vi Edition
2. Unboxing
The Na`Vi drive is not packaged in a box as previous HyperX drives, as you see below. The drive comes in a blister-pack, giving you a good overview of the contents, but still you have to destroy the packaging in order to get the drive out: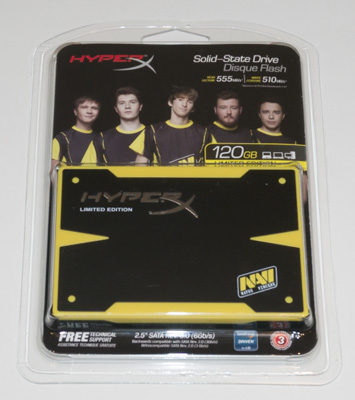 The packaging includes just the instructions leaflet and a sticker.
Compared to the original HyperX series, the Na`Vi drive is similar in size but features a black and yellow theme of the Na`Vi gaming team's brand.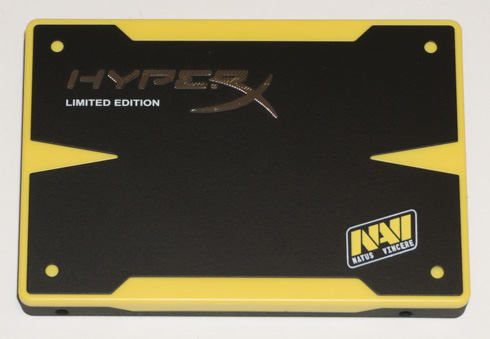 The reverse side of the drive features a specifications label detailing the capacity, interface and serial number.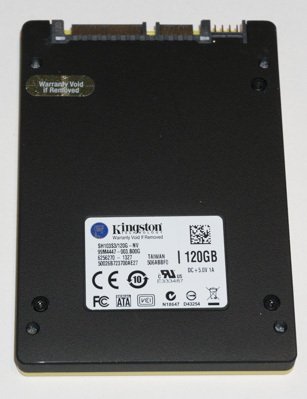 This drive has a SATA connection, backward-compatible with SATA 3Gb/s, Of course, a native 6Gb/s motherboard is required for maximum performance.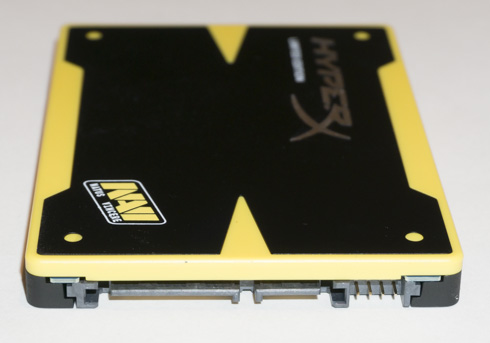 The drive came with firmware Ver. 506ABBF0 installed and as you see below. As it typically happens with all SSDs, the available capacity for the user is less than 120GB. The difference is mostly the conversion of GB to GiB plus a bit of space set aside for over provisioning that the controller uses to maintain the drive over time in an effort to mitigate performance degradation.
The readout on CrystalDiskInfo shows that both NCQ and S.M.A.R.T. are enabled, as well as TRIM and the interface is confirmed at SATA 6Gbps: