3. DivX - Xvid
Kiss DP-1504 DVD Player - page 3
DivX - Xvid
One important thing that makes a DVD player good is its ability to read all the discs and all the formats. For this reason we tracked down all the appropriate material in order to check the manufacturer's specifications regarding format support.
DivX support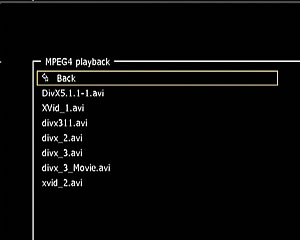 All the DivX versions we tried, v2,3,3.11,4,5.11, played successfully with the DP-1504 except this one where the Quarter Pixel was enabled, as it can been seen in the screenshot below. With this feature disable there were no problems.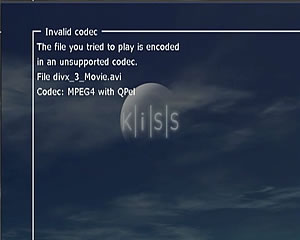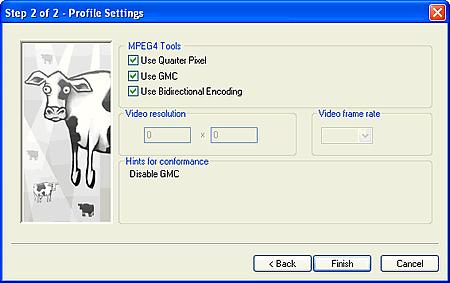 Xvid support
Our tests confirmed that the Xvid 1 and 2 are supported by the Kiss player. Once again the Quarter pixel had to be disable, otherwise you won't be able to play the files.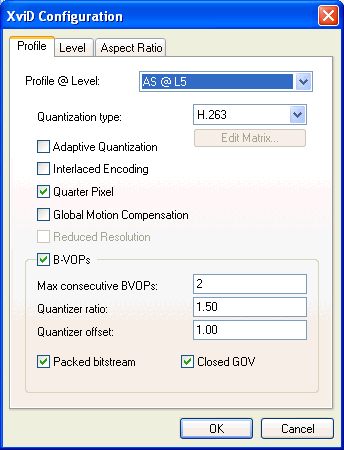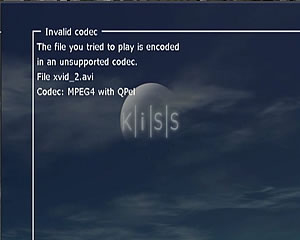 In our Xvid test movie, with AC3 sound, we had to files with subtitles, one was a .sub file with english subtitles and the other a .srt file with greek subtitles. The second one was not been recognized from the player. We don't know what was the problem, the greek subtitles or the type of file? This is exactly the same issue we had in the DP-1000.