5. Built in HD
Kiss DP-1504 DVD Player - page 4
Built in HD
The main difference between the DP-1500 and the DP-1504 is the existnce of the Hard Disk. In our case the capasity of the HD was 40GB. The Hard Disk is manufactured from Toshiba and its specifications are:

- 2.5-inch 40 GB Capacity
- 2 ms Track to Track seek
- 1 Platter
- 12 ms Average Seek Time
- 8 MByte Data Buffer Capacity
- ATA-2/3/4/5/6 supported
- UDMA 100 supported
- 9.5 mm Height
- 69.85 mm Width
- 100.0 mm Depth
- 94 g Weight
- 300,000 hours MTBF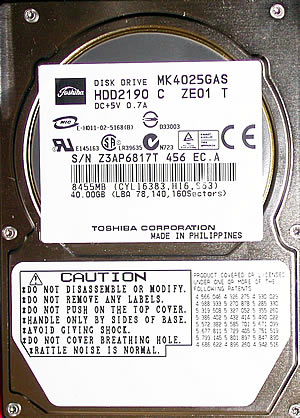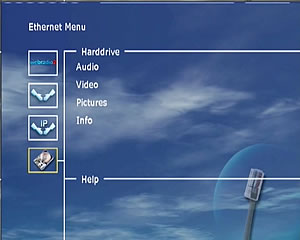 You can copy files from a media inserted or use the ethernet connection to put in files from a PC. Those can be either Audio files as well as Video or Pictures. The copy procedure is very simple. In addition with the same way you can delete the files you don't want any more.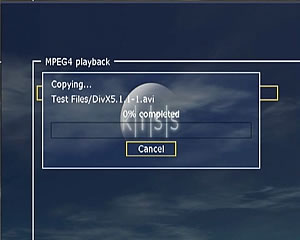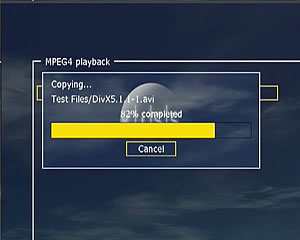 There is also the ability for the user to totaly erase the contents of the HD, format, from the Hard Disk's info menu. Below you can watch the cleanup procedure.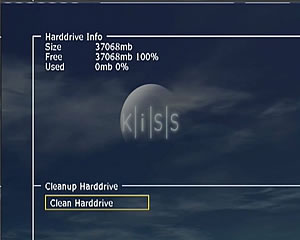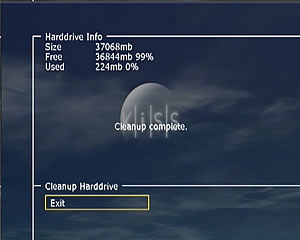 As soon as the format is finish you see the above screen.
In order to copy files on the HD of the DP-1504, you must install the PC-Link software, from the CD, which included in the retail package. In that case you can use both ethernet and wirless connections. In the last case you also need the card below and the Access Point( not included in retail package). The connection can be straight from DP-1504 to a PC with a cross cable or the wirless card or by using a router.