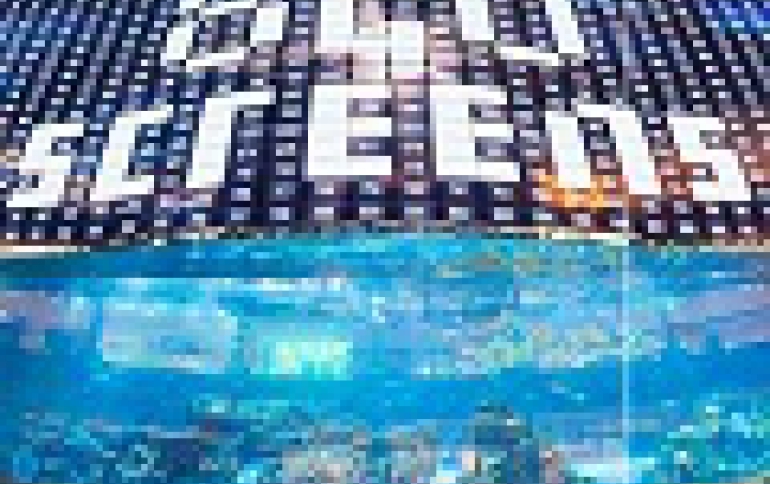 LG Installs World's Largest OLED Screen in Dubai
LG Electronics has unveiled a video wall signage in Dubai that has the distinction of being the largest OLED screen and the largest high definition video wall in the world.
Located in Dubai Mall adjacent to the Burj Khalifa, the mega-sized video wall was created using 820 LG Open Frame OLED signage panels. LG partnered with Emaar Entertainment, operator of the Dubai Aquarium, on the record-breaking project.
The OLED display emits its own light, eliminating the need for bulky backlighting. This results in superb images with the deepest possible blacks and life-like colors as well as wider viewing angles than conventional backlit displays.
The use of LG's Open Frame OLED signage at the Dubai Aquarium is particularly fitting because the curved form factor of the display follows the undulations of flowing water. LG Open Frame OLED signage can be configured into both convex or concave curves in both landscape and portrait modes, blending into any public and private space.