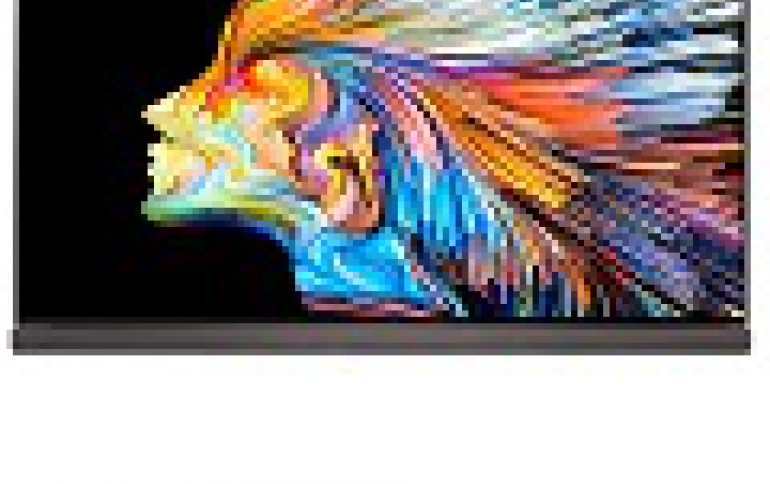 LG To Unveil New Nano LCD TVs At CES 2017
LG Electronics will introduce a new liquid crystal display (LCD) television using its so-called nano-particle technology at the upcoming Consumer Electronics Show (CES) in Las Vegas.
The Korean electronics giant will promote its premium organic light emitting diodes (OLED) TVs during the show, but will also add a new TV model to its existing LCD TV lineup.
LG Electronics has not yet announced the official name of the debuting TV, but it will highly likely be Nano TV, according to sources.
LG Electronics' move to unveil a new LCD TV comes after Kwon Bong-suk, head of LG Electronics' home entertainment division, in early September hinted at IFA, the world's leading trade show for consumer electronics and home appliances, in Berlin, Germany that the company would
The new LCD TV series, which will be likely called 'Nano TV', will be positioned to compete with quantum dot TVs. Nano TV features 1nm mineral particles coated on its color filter. Nano TVs still need a LED backlight to project images, but using nano particles improves the color depth and there is no distortion from any viewers' angle, according to LG.
LG Electronics' Nano TV is expected to compete with Samsung's latest quantum-dot-based LED TV (QLED), which will also be showcased at the upcoming CES trade show.
Samsung recently announced its plan to reinforce its QLED TV lineup with full commitment to further improve its share in the global TV market. Samsung's QLED TV applies 2-7 nm mineral particles (metal coating) to existing LCD TVs and uses a LED backlight. Samsung claims that it has solved one of the downsides of the LCD TVs -- the limited viewing angle and the reproduction of truly dark blacks.
Samsung's TVs also accurately express High Dynamic Range (HDR) at peak brightness of 1500 nit, according to the company. The new models achieve a wide colour volume -- it covers all of DCI-P3 standard colour space -- even at 1500 nit, the company said.
Using QD materials has advantages over OLEDs: they are cheaper to make; QD process can be added to existing Liquid Crystal Display production lights; they have a longer lifespan; and they do not suffer "burn-in". While more accurately representing black, OLED's main problem has been high costs and long playing time resulting in images burnt in on to the screen.
OLED has the diode emitting light without the need for a backlight. Because of the name QLED, there was some speculation on whether Samsung had succeeded in making the crystals emit light in a similar fashion to OLEDs.