LG's $1,830 V35 Signature Edition Smartphone to Hit the Shelves Next Month
LG Electronics on Sunday said it will sell the super-premium version of the V35 smartphone, priced at a $1,830, from August 20.
Before the "LG Signature Edition" smartphone hits store shelves next month, interested customers will get a two-week pre-order period.
Only 300 units of the limited edition phone will be sold overall. The device will be covered with the zirconium ceramic material, which is resistant to abrasion and corrosion, LG said.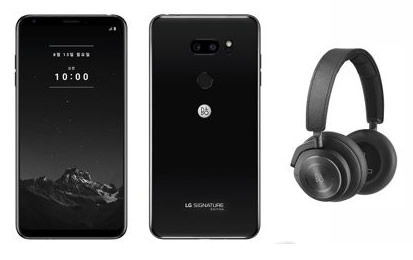 The South Korean tech major said it had allocated staff exclusively for warranty services of the device, and it can also engrave the names of users on the device upon request.
The device comes bundled with earphones made by Bang & Olufsen and will have 256GB internal storage.
Running on Android's latest Oreo operating system, the device supports LG Pay, a payment platform developed by LG that can be used on traditional credit card machines.