1. Introduction


The LH20A1L drive is LITE ON's brand new burner from the "Super All Write" series and it is supposed to be one of the most versatile high-performance half-height internal drives that LITE ON has ever offered. Its price is incredibly affordable (US $43.99) and it comes with the Nero 7.0 OEM bundle Software package.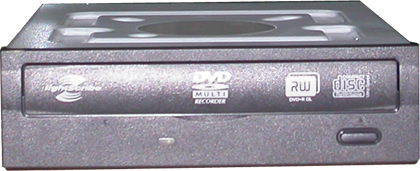 - Features
SATA Half-Height internal DVD+R / DVD+RW / DVD-R / DVD-RW / DVD+R9 / DVD-R9 / DVD-RAM / DVD-ROM / CD-R / CD-RW / CD-ROM combination drive.
Support Double Layer DVD+ / - R9 Recording Function.
SMART-BURN avoiding Buffer UnderRun Error, Automatically adjusting writing strategy & running OPC to provide the best burning quality.
SMART-X function adjusts CD-DA / VCD / DVD data extraction to a fastest allowable speed according to both data request rate from host and disk quality.
ABS® system reduce vibration and noise during recording and reading.
Support Fixed Packet, Variable Packet, TAO, SAO, DAO, Raw Mode Burning & Over-Burn.
DVD read compliant : DVD single / dual layer ( PTP / OTP ), DVD-R ( 3.9 GB / 4.7 GB ), DVD-R multi-borders, DVD+R, DVD+R multi-sessions, DVD-RW, and DVD+RW.
CD read compliant : CD-DA, CD-ROM, CD-ROM / XA, Photo-CD, Multi-session, Karaoke-CD, Video-CD, CD-I FMV, CD Extra, CD Plus, CD-R, and CD-RW.
Support both 8 cm and 12 cm disc of CD and DVD family.
Conform to Orange Book : Part 2 CD-R Volume 1, Part 2 CD-R Volume 2 Multi Speed, Part 3 CD-RW Volume 1 ( 1x, 2x, and 4x ), Part 3 CD-RW Volume 2 : High Speed, Part 3 CD-RW Volume 3 : Ultra Speed.
Support Lightscribe direct disk labeling to Lightscribe media.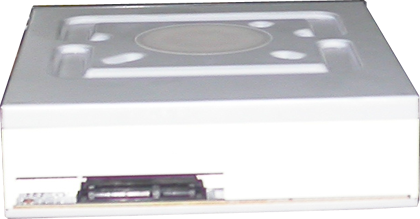 - Specifications
Write:

DVD+R/-R: 20X
DVD+R DL/-R DL: 8X
DVD-RAM: 12X

ReWrite:
Read: 16X
Write: CD-R 48X
ReWrite: CD-RW 32X
Read: 48X
Format Support: DVD+R, DVD-RAM, DVD-ROM single layer/dual layer, DVD-RW, Karaoke CD, Multisession, Photo CD, Video CD, DVD+RW, DVD-R, CD-DA, CD-Extra, CD-i/FMV, CD-Plus, CD-R/RW, CD-ROM, CD-ROM XA
Interface: SATA
Buffer Memory: 2 MB
Random Access Time: DVD- 160ms; CD- 160ms
Color: Black
Dimension (WxDxH): 5.7 x 6.6 x 1.6 inch
Package: Bulk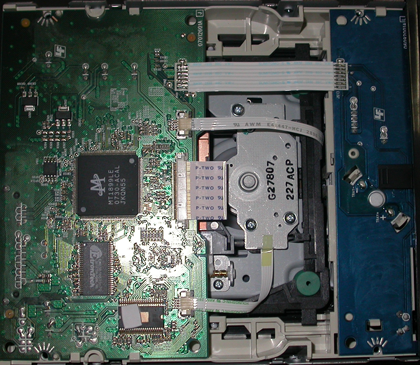 The heart of the drive is the Mediatech MT1899LE chipset.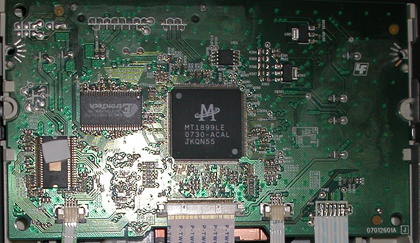 - DVD Info Pro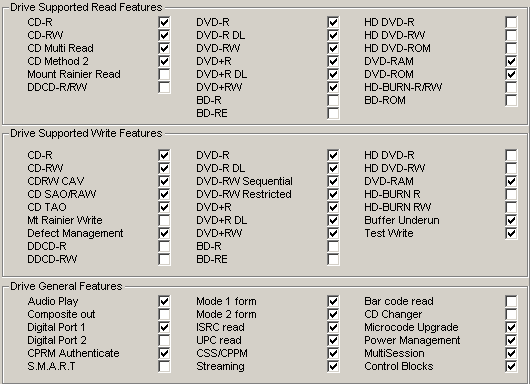 - Nero Info Tool