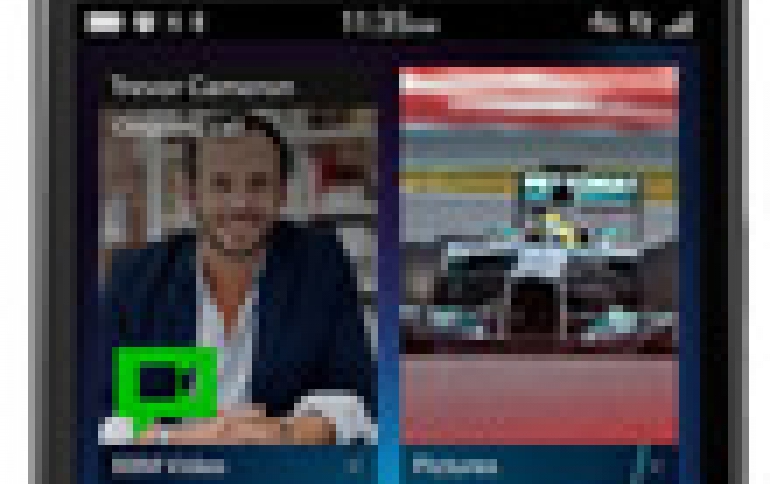 Meet The New BlackBerry Z30 Smartphone
Blackberry today officially introduced the BlackBerry Z30 smartphone, the company's biggest, fastest and most advanced smartphone designed to lure potential buyers who prefer large smartphones. In addition to its 5" touchscreen, the new BlackBerry Z30 smartphone comes with BlackBerry 10 OS version 10.2, which includes refinements plus many new features:
- BlackBerry Priority Hub - BlackBerry Hub is the one place to manage all your conversations and notifications. The new BlackBerry Priority Hub can now learn what conversations and what people are important to you making it fast to find the messages and information you need. It collects priority messages across your email, social networking and other accounts and gives you instant access to the conversations most important to you.
- BBM Now in Any App and Message Previews Everywhere - You can now get a preview of any message as it arrives in whatever app you're in, and immediately dismiss it or tap it to read the full content and respond. If a BBM message arrives, you can reply to the message without even leaving the app you're in. In addition, if your phone is locked, you can tap the various icons on the Lock Screen to see an instant preview of your most recent messages and notifications.
- 5" Super AMOLED Display - The BlackBerry Z30 smartphone features a 5-inch, 1,280 x 720 Super AMOLED display with a pixel density of 295ppi - lower than the Z10's 356ppi. However, the device is powered by a a dual-core 1.7GHz Snapdragon S4 Pro (paired with 2GB RAM) and Adreno 320 GPU, putting its performance somewhat on par with the Nexus 4 and Moto X.
The Z30 is 9.4mm thick but is taller and wider than the Z10 at 140.7mm x 72mm . Internal storage remains at 16GB, but users will have the option of augmenting that via microSD. The Z30 will also support 4G LTE, dual-band WiFi a/b/g/n, Bluetooth 4.0 and NFC. The Z30's camera is similar to the Z10's, with a 2-megapixel front facer capable of 720p video and an 8-megapixel rear module with an f2.2 lens that captures video in 1080p.
- Stereo Audio and BlackBerry Natural Sound - The BlackBerry Z30 smartphone comes with stereo speakers. BlackBerry Natural Sound is also part of BlackBerry 10 OS version 10.2. It promises to make BBM Voice and BBM Video chats sound more natural and realistic.
- New Antenna Technology - The BlackBerry Z30 smartphone features BlackBerry's new generation antenna technology that dynamically tunes reception to give you better connectivity in low signal areas.
- Longer Battery Life - The BlackBerry Z30 smartphone includes a 2880 mAh battery, the largest battery ever built into a BlackBerry smartphone. Combined with the battery enhancements in BlackBerry 10 OS version 10.2, you can get up to 25 hours of mixed use.
The BlackBerry Z30 smartphone will roll out from select carriers and retailers around the world beginning next week in the UK and Middle East, and all other regions going into the holiday season.
Subject to carrier approvals, BlackBerry 10 OS version 10.2 is expected to be available for the BlackBerry Z10, BlackBerry Q10 and BlackBerry Q5 smartphones beginning mid-October.
BBM chat coming to Android, iPhone
In related news, BlackBerry said on Wednesday that its BlackBerry Messenger instant chat application will be available for Android devices and Apple's iPhone this weekend.
Android users will be able to download the application on Saturday, while iPhone users can get it on Sunday, Blackberry said.
BBM for Android and iPhone features:
- BBM Chat - Enjoy conversations with friends on Android, iPhone and BlackBerry smartphones. Not only does BBM let you know that your message has been delivered and read, it also shows you that your friend is responding to the message.
- With BBM you can share files on your phone such as photos and voice notes.
- Multi-person chats - BBM Groups lets you invite up to 30 friends to chat together, and go a step further than multi-chat by sharing photos and schedules. And, with Broadcast Message, you can send a message out to all your BBM contacts at once.
- BBM lets you post a personal message, profile picture and your current status, and lets your contacts know instantly in Updates.
- Every BBM user has a unique PIN that maintains your privacy