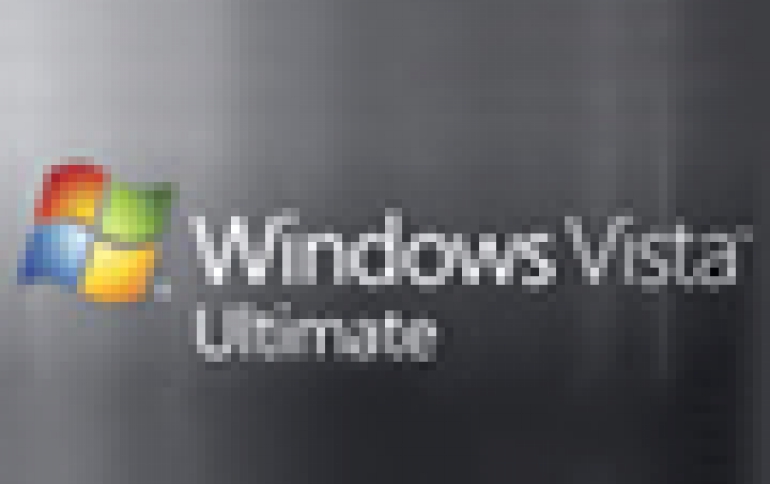 Microsoft Cuts Vista Prices
Microsoft said on Thursday it plans to cut prices of its Windows Vista operating system sold at retail outlets in an effort to push customers to switch to the newest version of Windows. The company said it plans to lower retail prices for Vista in 70 countries later this year in tandem with the shipment of the Service Pack 1 (SP1).

Packaged versions of Windows Vista sold at stores and on the Web account for less than 10 percent of all licenses of the dominant Windows operating system that sits on more than 90 percent of the world's personal computers.

Most consumers opt to buy a new PC, which comes preloaded with the latest version of Windows.

In the United States, Microsoft will reduce prices for Windows Vista Ultimate, the company's top-end operating system, to $319 from $399 for the full version and cut the price for an "upgrade" version to $219 from $259 for consumers who already run Windows XP or another edition of Vista.

It also cut prices for upgrade versions of Vista Home Premium, its mainstream product, to $129 from $159. The price cuts vary by country.

In emerging markets, Microsoft will stop selling "upgrade" versions of Vista, because, for many customers, it will be the first purchase of a genuine copy of Windows. The company will instead sell Vista Home Premium and Home Basic, a stripped-down version, at the upgrade prices.

Microsoft has sold more than 100 million licenses of Vista since its January 2007 release and its adoption has underpinned strong earnings results at the company in recent quarters.

Nonetheless, some consumers have raised issues with Vista's performance, stringent hardware requirement and lack of support for other software and devices like printers. Microsoft said it would continue to sell Windows XP until June 2008, delaying a scheduled transition to Vista.