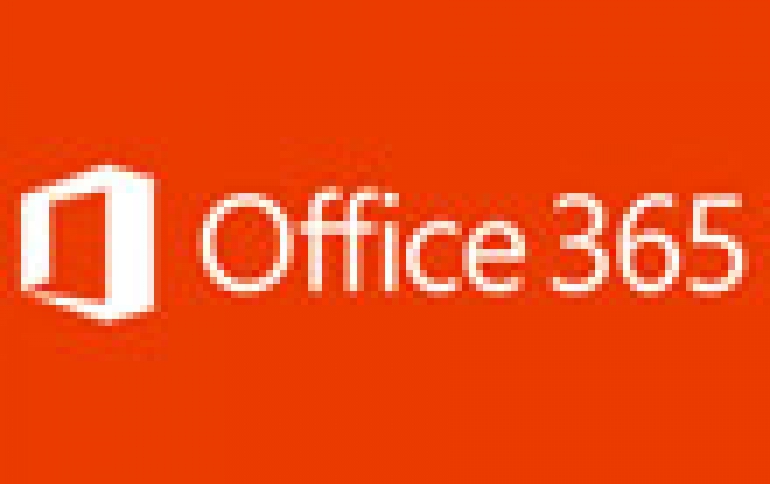 Microsoft Launches New Office 365 Enterprise Capabilities, Dynamics CRM 2016 and Introduces PowerApps
Microsoft on Monday held its annual Convergence EMEA conference and introduced new capabilities in Microsoft Office 365, announced the availability of Microsoft Dynamics CRM 2016; and introduced Microsoft PowerApps, a new enterprise service empowering employees to create apps. Today marks the general availability of new capabilities in Office 365, which offers the following features:
Skype Meeting Broadcast - a meeting and voice solution. It supports Public Switch Telephone Network (PSTN) Conferencing, PSTN Calling and Cloud Private Branch Exchange.

Analytics and data visualization. Delve Analytics empowers individuals by providing interactive dashboards that surface insights into how they spend their time and who they spend it with.
Security and compliance. Customer Lockbox offers customers control over access to their data in Office 365 by giving them approval rights in instances when a Microsoft engineer must request access to the service. Office 365 Advanced eDiscovery brings machine learning and text analytics that reduce the costs and risks inherent in managing large quantities of data for e-discovery.
Starting today, these capabilities along with Power BI and Advanced Threat Protection are available to Microsoft's customers in a new premium enterprise suite, Office 365 E5.
Beginning today, Dynamics CRM 2016 will be generally available for online and on-premises deployments. It includes advancements in intelligence, mobility and service, with productivity enhancements.
Dynamics CRM 2016 delivers intelligent capabilities that surface insights to enable sales, marketing and service professionals to make quicker decisions. Powered by Azure Machine Learning models, Dynamics CRM 2016 previews capabilities such as intelligent product recommendations for sales reps to personalize up-selling and recommended knowledge articles.
This version of Dynamics CRM will preview full offline capabilities for mobile professionals on phones and tablets and across all major platforms. Dynamics CRM 2016 also provides the ability to create task-centered mobile apps to streamline the completion of customer-facing activities, like meeting follow-ups, and Cortana integration that surfaces data to drive interaction and voice-driven CRM.
Microsoft also today introduced PowerApps, a new service that empowers employees to create apps, connected to business systems, and share their apps with coworkers. Available in preview, PowerApps helps businesses create employee-facing apps of all kinds, from the simplest app - like an employee survey - to long-lived, mission-critical apps that connect to line-of-business systems and cloud services and run on any device.
With PowerApps, employees can create apps that work on any device, using the Microsoft Office experience, with no coding required.
PowerApps makes it easy to get an app up and running within minutes, with built-in data connections to SaaS services like Office 365, Dynamics, Salesforce, Dropbox and OneDrive in addition to on-premises business systems including SharePoint, SQL Server, Oracle databases, SAP and more. The service provides templates to help get started quickly and a visual designer for automating workflows.