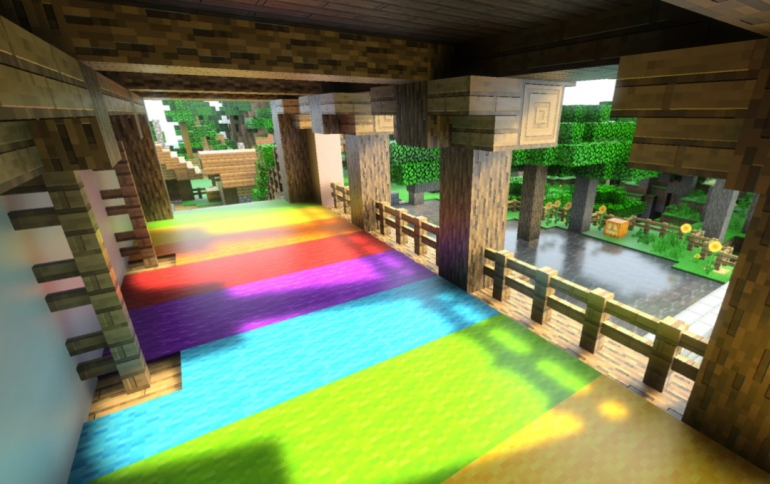 Microsoft, Nvidia to Bring Ray Tracing Graphics to Minecraft
Microsoft will use chipmaker Nvidia's real-time ray tracing technology to provide the software company's Minecraft video game players more realistic graphics on personal computers.
Real-time ray tracing, or the ability for the chip to simulate how light rays will bounce around in a visual scene, helps video games and other computer graphics more closely resemble shadows and reflections in the real world.
Other games which would have the same graphic technology are Activision Blizzard's "Call of Duty: Modern Warfare", Ubisoft's "Watch Dogs: Legion" and Tencent NExT Studios' "Synced: Off Planet", Nvidia said on Monday.
"Ray tracing sits at the center of what we think is next for Minecraft," said Saxs Persson, franchise creative director of Minecraft at Microsoft. "RTX gives the Minecraft world a brand-new feel to it. In normal Minecraft, a block of gold just appears yellow, but with ray tracing turned on, you really get to see the specular highlight, you get to see the reflection, you can even see a mob reflected in it."
First introduced last year, NVIDIA RTX supported by NVIDIA's
GeForce RTX GPUs, powered by Turing's hybrid-graphics capability.
Minecraft was initially released in 2011 by developer Mojang, andMicrosoft bought the company in 2014.
In May this year, Microsoft said 176 million versions of the game have been sold since its launch.