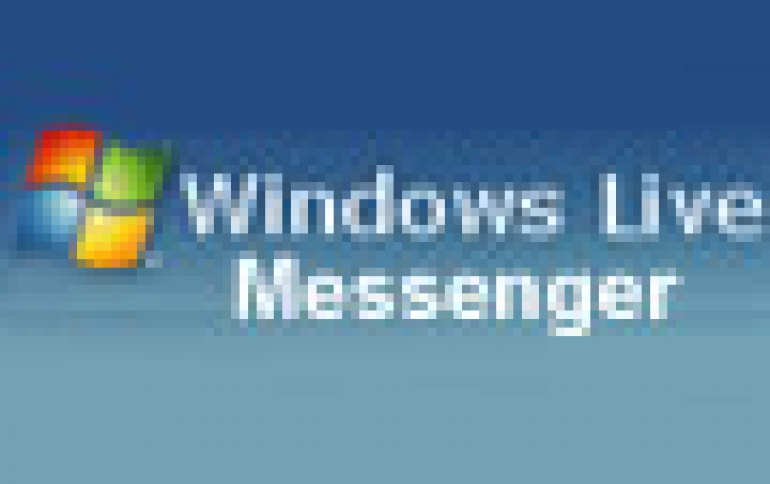 Microsoft Releases new Windows Live Messenger
Microsoft launched on Monday its newly branded instant messaging system, Windows Live Messenger, the first major release in a wave of online services Microsoft plans to offer to grab a larger share of Web advertising revenue. Microsoft's suite of Windows Live services, which includes e-mail, search, mapping and social networking, aims to unite the company's various Web programs under a unified brand and look so the world's largest software maker can better compete against Yahoo Inc. and Google Inc. in the growing online advertising market.

Windows Live Messenger builds on top of Microsoft's MSN Messenger -- used by 240 million people worldwide -- and offers free PC-to-PC calls, inexpensive calls to ordinary phones from the PC and video conferencing using Web cameras.

The messaging system has been in beta, or test mode since December 2005. Most of Microsoft's Windows Live services are still in the public testing stage, but the company said it plans to roll out more than 20 new Windows Live services over the next year.

It has earmarked $1.1 billion of the company's total $6.2 billion research and development budget in the coming fiscal year, starting July, for Windows Live and MSN.

"Windows Live is a huge growth opportunity for Microsoft. The online advertising opportunity will be a big growth driver for Microsoft in the coming years as the market continues to expand," said Martin Taylor, Microsoft corporate vice president for Windows Live and MSN marketing.

Other features of Windows Live Messenger include a sharing folder to more easily distribute photos or files to people on the user's contact list. Microsoft said it plans to integrate the new messenger with its other Windows Live services.

The messaging system also incorporates Windows Live Contacts, a feature that allows users to share and subscribe to their friends' contact list so details are always up to date.