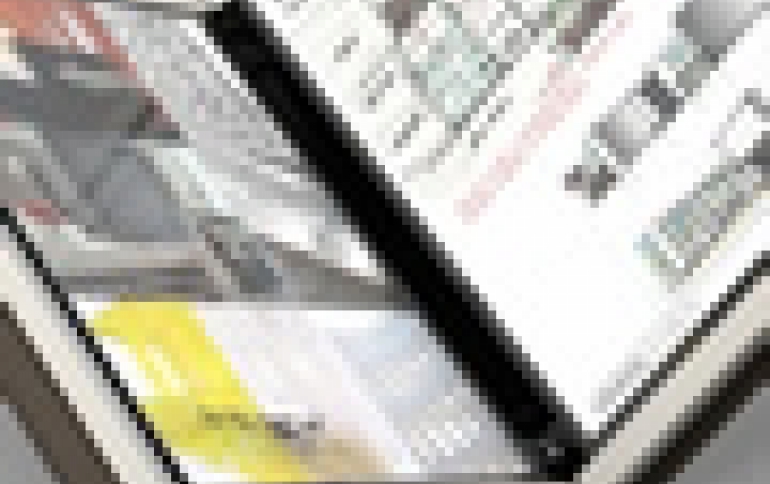 Microsoft Shelves Courier Tablet PC
Microsoft said on Thursday its "Courier" tablet PC, will not be launched as a product, at least not in its current form. The device is a thin, twin-screen, pen and touch-operated portable PC, according to photos published by tech blog Gizmodo. Courier is actually more like a booklet, having dual screens are multitouch, and designed for writing, flicking and drawing with a stylus, in addition to fingers.

The device has never been publicly acknowledged by Microsoft, although Microsoft was expected to unveil it at the Consumer Electronics Show in Las Vegas earlier in January. Instead, Microsoft ttalked about an upcoming tablet PC based on HP's Slate device.

The company indicated on Thursday that Courier will not see the light of day in its current form.

"At any given time, across any of our business groups, there are new ideas being investigated, tested, and incubated. It's in Microsoft's DNA to continually develop and incubate new technologies to foster productivity and creativity. The 'Courier' project is an example of this type of effort and its technologies will be evaluated for use in future Microsoft offerings," said Frank Shaw, head of Microsoft's PR department, in a blog on the company's site today.