Microsoft Talks About Project xCloud Game Streaming Service, Launches Halo: The Master Chief Collection for PC, Brings DX12 Support to Windows 7
Microsoft today announced popular games coming to Xbox Game Pass, revealed some major news regarding Halo: The Master Chief Collection, unveiled some of its plans for E3 2019, introduced a new controller, shared info on new modes coming to State of Decay 2, and much more.
Minecraft is Coming Soon to Xbox Game Pass
Beginning April 4, Xbox Game Pass members can join the Minecraft community of millions of players from around the world. Plus, with Minecraft´s free content updates, you´ll always find new environments to explore, tools to create, and mobs to meet. Last summer, the Update Aquatic filled Minecraft´s oceans with dolphins, turtles and more, and the upcoming Village & Pillage update will expand the game even further later this spring. If you haven't tried Xbox Game Pass, you can join today and get your first month for $1.
Halo: The Master Chief Collection is Coming to PC and Adding Halo: Reach
Brian Jarrard from 343 Industries announced that Halo: The Master Chief Collection is officially coming to PC. Built specifically for the PC audience, players will be able to experience campaigns and multiplayer modes, many for the first time, on Microsoft Store and Steam. On PC, titles within Halo: The Master Chief Collection will be released individually over time. Microsoft also announced that it is bringing Halo: Reach to Halo: The Master Chief Collection for Xbox One and PC. Players will be able to experience the legendary title in 4K/60fps.
The Phantom White Special Edition Joins the Xbox Wireless Controller Family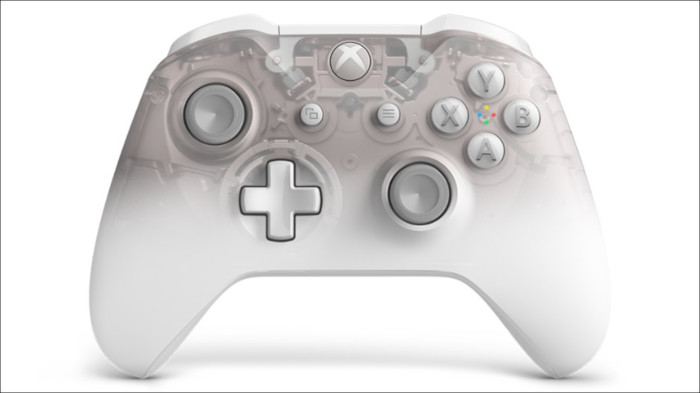 The Xbox Wireless Controller – Phantom White Special Edition is the second controller in Microsoft's Phantom Series following the Phantom Black Special Edition. The design is a blend of luxury and Sci-Fi. You can grab the Phantom White Special Edition at retailers worldwide beginning April 2 for $69.99 USD, or pre-order yours today at select retailers.
State of Decay 2 Lets You Choose Your Own Apocalypse
Microsoft also revealed more about the two all-new difficulty levels coming to State of Decay 2 with the free Choose Your Own Apocalypse Update coming to Xbox Game Pass members and current players starting on March 26. Dread Zones will offer challenges for experienced players, such as deadlier zombies, plague-infected juggernauts, a faster-acting blood plague, and fewer resources to scavenge. Nightmare Zones are grueling endurance tests for hardcore players, featuring wandering groups of freaks and hostile humans capable of scoring lethal headshots against your survivors.
A Closer Look at the Future with Project xCloud
During Tuesday's Inside Xbox live stream, Kareem Choudhry, head of gaming cloud at Microsoft, gave viewers their first real look at Project xCloud,the company's planned games streaming service.
"Project xCloud is a cloud-based streaming service that will enable you to play anywhere we have a client," said Kareem Choudhry, head of gaming cloud at Microsoft. He went on to compare game streaming to music streaming, where any can be played anywhere.
"Anywhere you have a good network connection, you'll be able to participate in Project xCloud," said Choudhry.
Choudhry stressed the importance of choice for gamers. "It's not a replacement for console. We're not getting out of the console business," he said.
Project xCloud will also open the world of Xbox to those who may not otherwise own traditional, dedicated gaming hardware. Microsoft promises that console-quality gaming will become available on mobile devices, providing the 2 billion-plus gamers around the world a new gateway to previously console- and PC-exclusive content. This vision is powered by the global distribution of Microsoft's datacenters in 54 Azure regions and advanced network technologies developed by Microsoft Research.
Choudhry also showed off game Forza Horizon 4 streamed to an Android phone connecting via Bluetooth to an Xbox One controller during the stream.
Project xCloud will begin public trials this year.
Tech giants such as Google and Apple working on their own game streaming services, with the former rumored to unveil their plans next week at the GDC convention in San Francisco. Meanwhile, Verizon and Amazon are also reportedly working on game streaming services currently.
Spatial Sound and the Wireless Display App
Xbox One currently supports Spatial Sound that's specifically mixed for Dolby Atmos. Today Microsoft announced that the team is working to bring Spatial Sound to your whole Xbox One experience, regardless of whether it was specifically mixed for it. That includes all your games, movies, TV shows, and music content. Think as it as up-scaling for sound.
This means that in the near future, all the content you experience through Xbox One is going to sound like it's been mixed for Spatial Sound. Microsoft also announced that the team is in the process right now of rolling out the Wireless Display app, which is available in the Microsoft Store today. This app lets you project from your desktop or laptop PC or even your tablet onto the biggest and best screen in the house.
DayZ Shambles Out of Xbox Game Preview
Bohemia Interactive's DayZ has been a big hit on Xbox Game Preview, and this RPG shooter will be coming out of XGP on March 27. You'll need to scavenge the world for weapons, food, water, weapons, and medicine, dealing with both zombies and competing players as you try to survive the outbreak.
DX12 Coming to Windows 7
In a suprising move, Microsoft also announced today that is currently working with a few game developers to port their D3D12 games to Windows 7.
Of course, the company is saying that Windows 10 has critical OS improvements which make modern low-level graphics APIs (including DirectX 12) run more efficiently. So if your favorite games running with DirectX 12 on Windows 7, those games run even better on Windows 10.
Blizzard added DirectX 12 support for their World of Warcraft game on Windows 10 in late 2018. Now Microsoft has ported the user mode D3D12 runtime to Windows 7. Microsoft says that the move unblocks developers who want to take full advantage of the latest improvements in D3D12 while still supporting its customers on older operating systems.
Today, with game patch 8.1.5 for World of Warcraft: Battle for Azeroth, Blizzard becomes the first game developer to use DirectX 12 for Windows 7.