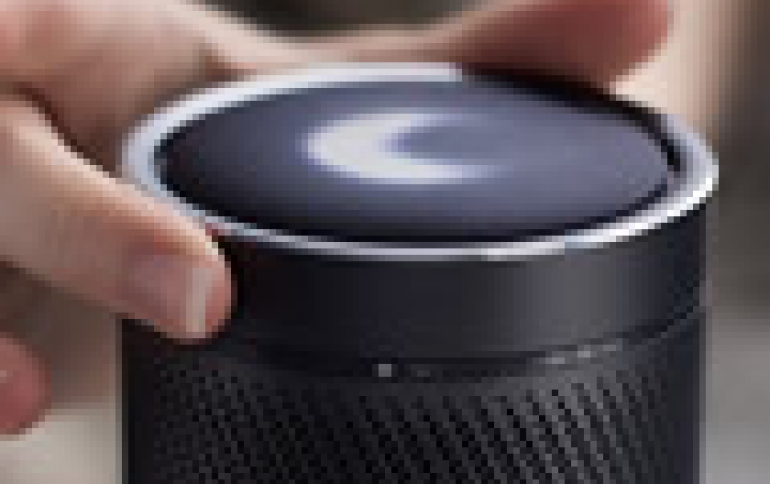 Microsoft's Cortana Gets Into Smart Speakers Market With Harman Kardon Invoke
A new voice-activated speaker by Harman Kardon is coming on Sunday, October 22 - the Harman Kardon Invoke with Cortana.
Invoke will be available in-store and online at Microsoft Store, Best Buy, and online at HarmanKardon.com. It comes in two color options, Pearl Silver (White) and Graphite (Black) and retails for $199.95 USD.
The Harman Kardon Invoke is not hugely different than the Amazon Echo or Google Home. Crafted from premium materials, Invoke delivers 360-degree sound from three direct-radiating woofers, three direct-radiating tweeters and two passive radiators. Invoke also features Harman's Sonique far-field voice recognition technology with seven-microphones, ensuring that Cortana can hear you from any direction. Music services available at launch include Spotify Premium, iHeartRadio, TuneIn, and we are working with Pandora to add their service in the near future.
At the heart of Invoke is Cortana, Microsoft's personal digital assistant, helping you manage the demands of work and home so you can focus on what matters most to you. Microsoft has been on a long journey with Cortana, first on Windows 10 PC, then on Android and iOS, as well as embedding the Cortana in Skype on Xbox, spanning 148 million active users.
With Cortana on Invoke, you can voice control your music, as well as get answers to questions and connect to your Office 365 information. Invoke utilizes Microsoft's speech recognition technology for commands and music controls, and integrates Office 365 productivity services so you can do things like, manage your schedule, check your calendar, set reminders, and more. For instance, if I have a partner meeting downtown I could ask Cortana on my Invoke where their office is, and she'd not only tell me but could send the directions to my phone in the Cortana mobile app.
With Cortana's intelligence on Invoke, supported by the Bing knowledge graph, you can also hear the latest news and tweets, and get answers to questions.
Plus, with Skype on Invoke, you can stay connected with hands-free calling to your Skype and phone contacts, as well as local businesses. In addition to Skype to Skype calling, which will always be free, Invoke also features unlimited free outbound calling from the United States to mobile phones and landlines in the U.S., Canada, Mexico, Puerto Rico, and Guam.
You'll also be able to control your smart home devices, including those from SmartThings, Nest, Philips Hue, Wink, and Insteon. And with the Cortana Skills Kit announced by Microsoft this past spring, developers are creating intelligent, personalized experiences for Cortana, including Capital One, Expedia, Fitbit, OpenTable, and others.
*Cortana voice activation works with select music services and home automation providers. Set up requires Cortana app for Windows 10 PC or phone (with the Windows 10 Creators Update), Android or iPhone (requires Android version 4.1.2 or higher, or iPhone 4 with iOS 8.0 or higher).