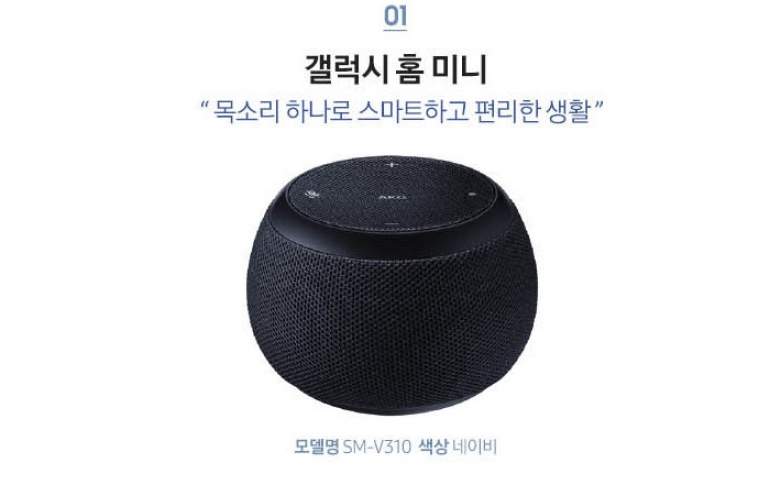 Samsung Offers a Galaxy Home Mini With Galaxy S20 Preorders
Samsung's long delayed Galaxy Home Mini smart speaker is provided by the company as an gift to South Koreans who preorder the new Galaxy S20 smartphones.
There's currently no word about if or when it'll be released as a standalone device, or when it will leave Samsung's home country.
Samsung's Bixby smart speakers are said to offer, besides standard smart speaker functions like setting timers or controlling smart home devices, infrared transmitters commonly used in remote controls for electronics, which will make the speaker a universal remote control. Like its oft-delayed larger sibling, the Galaxy Home Mini is also functioning as a home speaker using sound technology from Samsung's AKG audio brand.