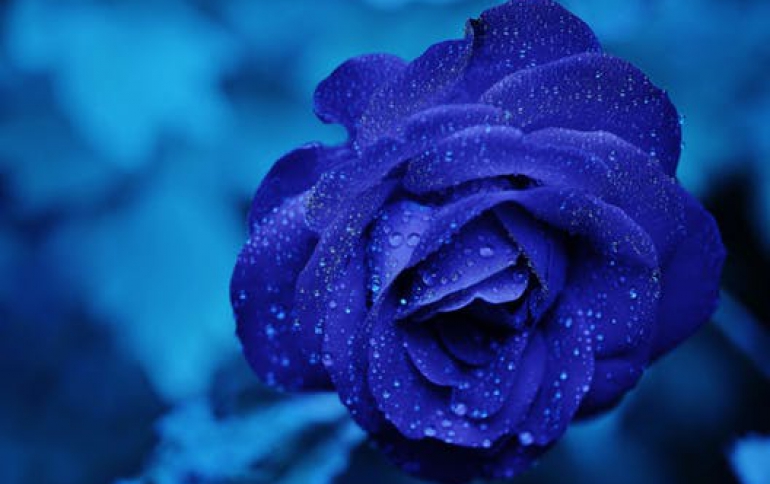 MSI at CeBIT 2010
At the upcoming CeBIT 2010 held from March 2 to March 6 in Hannover, Germany, MSI will exhibit a wide range of products at Hall 17, Booth C38, with the theme of Performance - Sound - Vision. According to MSI Chairperson Joseph Hsu, despite the global economic downturn after the financial tsunami, MSI managed to maintain corporate growth.
MSI will focus on Performance - Sound - Vision at CeBIT 2010 by exhibiting comprehensive products, including all-in-one (AIO) desktops, laptops, power mainboards and graphic cards, as well as high-performance industrial PCs and servers. At CeBIT 2010, MSI will exhibit the world?s first AIO desktop equipped with 3D VISION technology. The multimedia laptop GT660 and the iF 2010 award-winners Wind U160 and X-Slim X620 will also be the highlight of CeBIT 2010. The Big Bang series mainboards tailored for power users and gamers.
3D in touch now! - AIO PC with 3D touch screen
MSI will launch the first AIO PC with a 3D touch screen. With the LED panel at 120Hz and the LCD shutter glasses, 3D vision, supposed to be seen only in cinemas, is now available at home.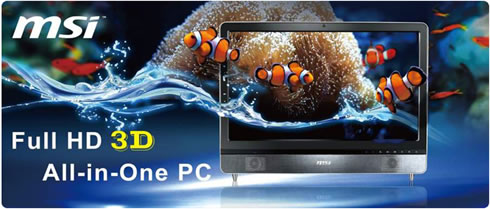 In addition to the cool 3D AIO PC, MSI will display the brand new Wind Top series AIO PCs equipped with the latest Intel Core processors in 2010: Core i3/i5/i7. These include the power range AE2420 with a 24-inch LCD and AE2280 with a 22-inch LCD; and the green series AP1920 with a 19-inch LCD and AE1920 with a 20-inch LCD. Moreover, the 22-inch and 24-inch models are equipped with high-end speakers and the MSI Premium Sound Technology.
GT660 laptop with high-end sound effect
At this year's CeBIT Computer Exhibition, MSI will show new members of the G Series?GX640, GX740, GT640, GT740, GE600, and GE700, all equipped with Intel's latest core processor and top end discrete graphics cards.
All new G Series of gaming notebooks are equipped with Intel's Arrandale notebook platform, Intel core processors, and top end discrete graphics cards. System performance and 3D image processing capabilities have been enhanced and these laptops come with SRS Premium Sound for superior audio and video.
The MSI GT640 and GT740 incorporate the world's most powerful hardware and software configuration with Intel Core i7, Intel Hyper-Threading technology, and Turbo boost technology, giving the quad core processors superior data processing efficiency. Coupled with the Windows 7 operating system interface and the powerful image processing capabilities of the nVIDIA GeForce GTS 250M 3D discrete graphics cards, the GT640 and GT740 are fast and powerful?ideal weapons for the serious gamer.
MSI will display for the first time the gaming laptop GT660 with built-in, high-end sound effects and the first built-in LED lighting performance.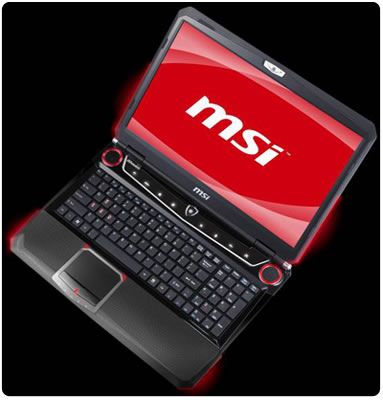 The GT660 has glowing white characters "MSI" in the center of the cover, black diamond shape, and fire engine red trim. The body is sheathed in MSI's own glossy color film print to protect the GT660 from scratching and wear to keep your machine looking nice.
The GT660 comes with powerful hardware, including the Intel Core i7 Quad Processor with nVIDIA GeForce GTX 285M (1 GB GDDR3 display memory) and top end discrete graphics cards for smooth real time 3D game images.
The GT660 also comes with the USB 3.0, it has three DDR3 SO-DIMM slots, supporting up to 12 GB of memory or you can connect two SATA hard drives with over 1TB.
MSI will also display new laptops at the show including the Wind U160 featuring slimness and long operating time of up to 15 hours and the X-Slim X620 in the CULV range emphasizing slimness and ultimate audio and video effects.
The Wind U160 is a chic new product equipped with Intel?s latest Pine Trail Platform. It?s the thinnest and lightest (less than an inch thick and 1kg) netbook ever and it offers 15 hours of battery power. It comes in two classic colors?deep fancy gold and jet black.
The response time for the Wind U160?s 10.1" LED backlit power-saving display is just eight milliseconds?more than twice as fast as conventional laptops.
The Wind U160 comes with Intel?s new generation Pine Trail Platform which utilizes Intel?s all-new ATOM N450 processor with single-chip architecture. It is equipped with full wireless network connectivity, embedded 802.11 b/g/n wireless network, and Bluetooth V2.0EDR and supports 3.5G mobile network.
The MSI X620 boasts superior video capabilities, including Intel's high performance Core 2 Duo (SU7300/SU4100), the GS45 + ICH9M-SFF chipset, an internal DVD drive, an ATi Mobility Radeon HD 5430 3D discrete graphics card (1GB DDR3 VRAM), and a 15.6" (1366x768) 16:9 ratio LED backlit display with Amazing Crystal Vision technology. Its 8-cell battery can provide up to 11 hours of power.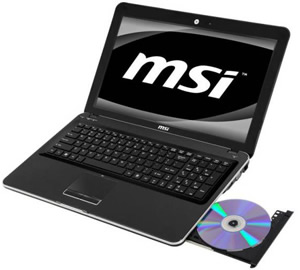 Big Bang Mainboards
The Big Bang series is tailored for gamers. In terms of video performance, the Big Bang-Trinergy enhances display performance with 3-way SLI multi-GPU processing and the Big Bang-Fuzion with Hydra Technology cross-vendor GPUs setup. In terms of audio performance, the stand-alone Quantum Wave audio card, optimized for games, is integrated into the latest THX TruStudio PC and Creative EAX ADVANCED HD 5.0 technologies to meet the gamers? demands for sound effects.
In order to fulfill the increasing thirst for performance and sound effects of gamers, MSI will continue to extend its gaming expertise to other chipsets, such as the high-end X58 chipset. At CeBIT 2010, MSI will display a wide range of new parts and technologies, such as the Hi-c CAP,with an ultra-long life and the easy overclocking technology, OC Genie. The current generation OC Genie has brand-new advancements; it not only automatically elevates CPU and memory performance, but on the H55 platform, it also simultaneously increases the iGPU bandwidth and performance. This results in an overall system performance increase of 45% that will surely lead in a new wave of easy overclocking.
Graphics cards
MSI will display at CeBIT 2010 the brand new R5870 Lightning and the Hawk series customized for the mainstream market.
With various exclusive parts and components and thoughtful designs, such as the 15-phase power supply and LPL special power supply layer, MSI builds the R5870 Lightning into the world?s most powerful and highest standard graphic card.
MSI also launches the Hawk Series for the mainstream market. Although the series is distributed at the price of mainstream products, its perfect balance between performance and price has been maintained by adapting the exclusive technologies of the Lightning Series to this series. This year, MSI also added the voltage fine-tuning and stability testing tools to the full-functional overclocking software Afterbuner. Added to the original voltage adjustment, GPU & memory clock adjustment, the new Kombustor burn-in tool provides the functionality required by hardcore gamers. With this software, users have the ability to fine-tune graphics card performance and test stability.
The Twin Frozr II's thermal module will be on display at this year's CeBIT. In addition to a dual fan configuration, SuperPipe with 4 internal heat-pipes allows for improved cooling performance compared to common consumer-grade heat-sinks and is capable of lowering temperatures by nearly 20%. With PWM fan speed control, noise can also be reduced to a correspondingly optimum level.