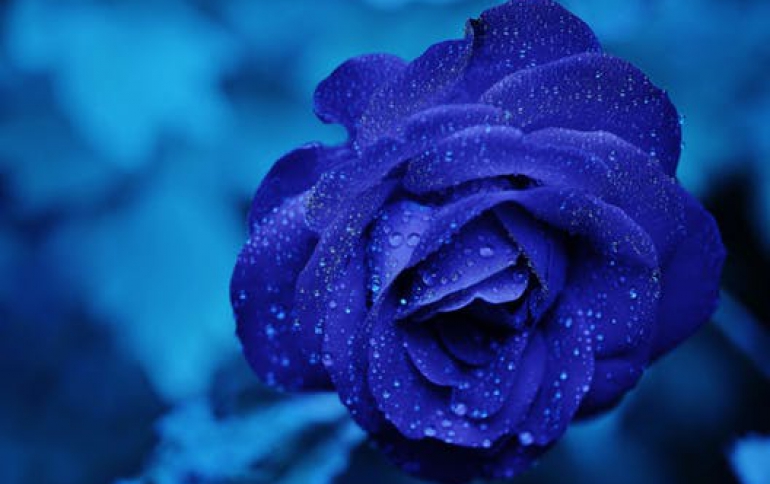 New Cyber-shot DSC-W300 With 13.6 Megapixel CCD
Sony?s new Cyber-shot DSC-W300 digital camera announced today integrates a 13.6-megapixel CCD imager along with a Carl Zeiss Vario-Tessar 3x optical zoom lens. In addition to the blur-reducing effects of Super SteadyShot optical image stabilization, the camera also has a new "extra high sensitivity" mode (up to ISO 6400 in this mode only) to help minimize blurry photos when shooting in challenging lighting conditions, such as indoors or at twilight, even without a flash.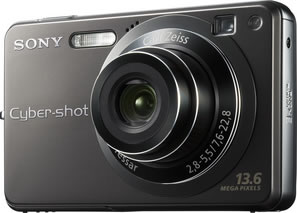 Noise reduction is now a user-selectable option, with high, low and standard settings, for greater control over the final look of images.
As the top-of-the-line model in the series, the W300 camera integrates the latest "intelligent" features.
Sony?s Smile Shutter technology prioritizes the faces of children or adults so that the camera takes the photo at the moment the intended subject smiles. Improved face detection technology can also prioritize child or adult faces as the basis for the camera to apply focus, exposure, white balance and flash color controls for up to eight faces in the camera?s frame.
The model?s intelligent scene recognition technology automatically can detect five different types of scenes and optimize the camera settings for those conditions for a better photo.
The W300 model has a number of features to maximize picture quality. Among them are five color modes, including "real" for less in-camera processing and more faithful color reproduction; 12 scene selection modes with a new "underwater" mode that adjusts white balance for more natural-looking photos; Sony?s new D-Range Optimizer Plus that process picture to improve detail in photos with harsh highlights or dark shadows; and an improved auto focus system that includes macro ranges.
The DSC-W300 camera and optional accessories will be available in May for about $350.
Cyber-shot DSC-H50
Sony also today announced the latest addition to its high-zoom camera line, the 9.1-megapixel Cyber-shot DSC-H50 digital camera.
This new model utilizes a Carl Zeiss 15x optical zoom lens with Super SteadyShot optical image stabilization.
The camera also features a 3-inch tilting LCD screen and a scratch-resistant, UV hard-coat finish.
Its improved "advanced sports" shooting mode now employs a system to apply higher shutter speeds, up to 1/4000 of a second, more frequently than on previous models. The camera?s flash is powerful enough to illuminate subjects more than 55 feet away (when using ISO 3200, wide angle).
Noise reduction is now a user-selectable option. The unit features extensive manual controls, including an exposure bracketing mode that newly includes settings for white balance and color modes. This function records three images, each with a different white balance or color mode applied, to help capture the ambience of the original scene.
The camera also incorporates Sony's smile shutter and face detection technologies. Other helpful features include a new D-Range Optimizer (DRO) plus mode that applies a high image correction algorithm to retrieve more picture detail in bright highlights and dark shadows; NightShot technology to help capture photos in virtually no light as well as infrared remote access; five color modes including "real" for less in-camera processing and more faithful color reproduction; in-camera editing features; in-camera image management functions; slide show functions with longer music files; and HD component output for viewing photos on a compatible HDTV set.
The H50 model will soon sit at the top of the Cyber-shot high zoom line. It will ship in May for about $400 with a full line of accessory options.