New Moto E LTE Smartphone Start shipping on For $150
Motorola Mobility has updated the Moto E, adding LTE connectivity, a more powerful processor but also low-resolution front camera. The new Moto E is available with 4G LTE speed, a 4.5-inch qHD display, front-facing camera, the latest Android software (Lollipop) and even more customization options. Motorola is also bringing personalized software experiences that it introduced with Moto X to its most affordable device.
The new Moto E features a Qualcomm Snapdragon processor with a 1.2GHz quad-core CPU and advanced graphics. It has been designed to last a full day powered by a 2390 mAh battery.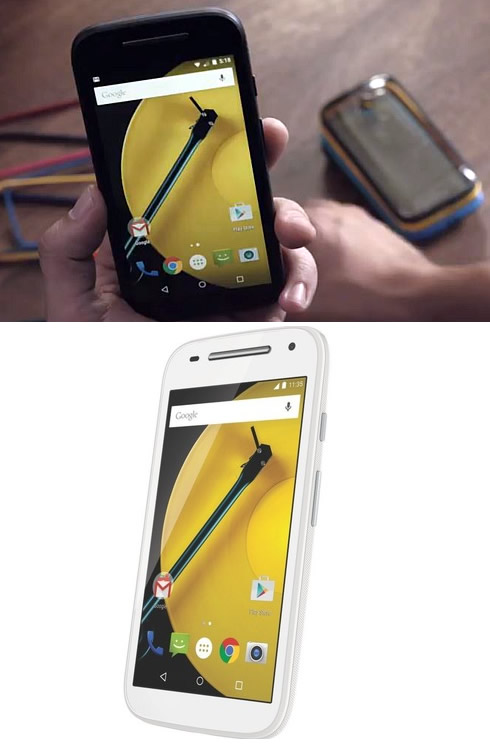 The original model has a 1.2GHz dual-core Snapdragon 200 processor and a 4.3-inch screen with the same resolution.
The upgraded Moto E also features 1GB of RAM and 8GB of storage that can be expanded by as much as 32GB using a microSD card. It still has a 5-megapixel main camera and adds a front-facing VGA camera. The original model lacked a front-facing camera altogether, but the low resolution is still a let-down.
With two twists of the wrist, you can launch the camera with Motorola's Quick Capture feature. Want to take a selfie? Just twist your wrist again to switch to the front-facing camera.
Starting today, the new Moto E will begin rolling out in more than 50 countries in North America, Latin America, Europe and Asia. It will be available unlocked in the U.S. at www.motorola.com for $119.99 (3G) and $149.99 (LTE).