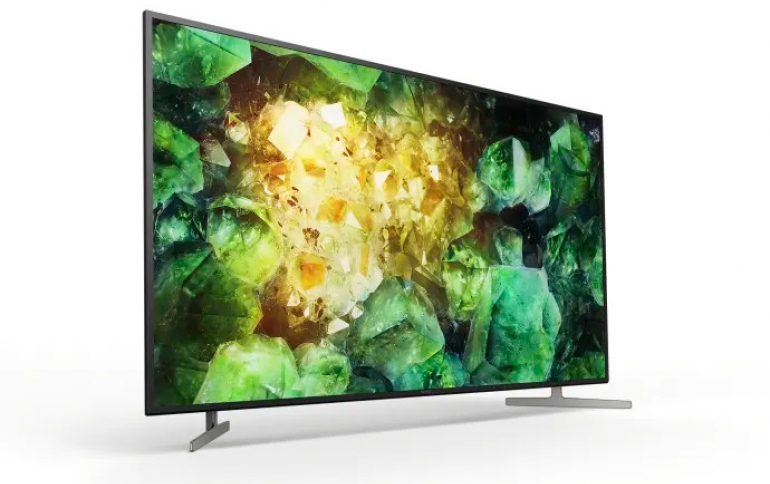 New Sony XH81, XH80 and X70 4K HDR LCD TVs Available in European Shops
Sony Europe has announced the pricing and availability of its first 2020 televisions to hit the shops this year.
The XH81, XH80 and X70 4K HDR LCD TVs have started arriving at retailers across Europe.
Both XH81 and XH80 series boast the 4K HDR Processor X1, which uses algorithms to cut noise and boost detail. By widening the colour spectrum, TRILUMINOS Display, powered by the X1 processor, reproduces more colours than a conventional television. It analyses and processes data in every image to make colours even more natural. The XH81 and XH80 models support the Dolby Vision HDR format to deliver deeper darks, and vibrant colours. In the sound department, a newly-developed X-Balanced Speaker (55" and above models) allows high quality sound in an ultra-thin TV design, while Dolby Atmos compatibility brings space and realism to the audio.
The XH81 and XH80 line-up features Android TV with the Google Assistant, Google Play Store and Chromecast built-in, which offers users easy access to content, services and devices via its extensive platform. Sony's original user interface menus and voice controls are also enhanced. With the Google Assistantand Amazon Alexa enabled devices, you may cast and control videos from YouTube with Google Home or change the channel or volume with Amazon Alexa enabled devices. Apple AirPlay 2 users can stream movies, music, games and photos to their television right from their iPhone, iPad or Mac. The Apple HomeKit technology provides an easy way for users to control their television from their iPhone, iPad or Mac.
The Sony X70 4K HDR TV features 4K X-Reality PRO, a built-in Internet browser and one-click access to YouTube and Netflix apps.
Key features
XH81 (65", 55", 49" and 43" models) 4K HDR TV
Prices RRP:
43" £699.001 (incl. VAT)
49" £799.001 (incl. VAT)
55" £999.001 (incl. VAT)
65" £1,199.001(incl. VAT)
4K HDR Processor X1
X-Balanced Speaker, a new speaker unit that packs clear sound in a slim design (55" and above)
Dolby Vision and Dolby Atmos compatible
TRILUMINOS Display
Metal Blade stand and hairline finish bezel
Aluminium remote control
Works with Smart Speakers, including Google Home and Amazon Alexa enabled devices
Easy connectivity to most devices, including Apple AirPlay 2, HomeKit
Quick access to an array of content and services with Android TV
Custom Mode, along with Sony's other calibrated viewing modes, provides various viewing options to suit customers' tastes while preserving the creator's intent
XH80 (85", 75", 65", 55", 49" and 43" models) 4K HDR TV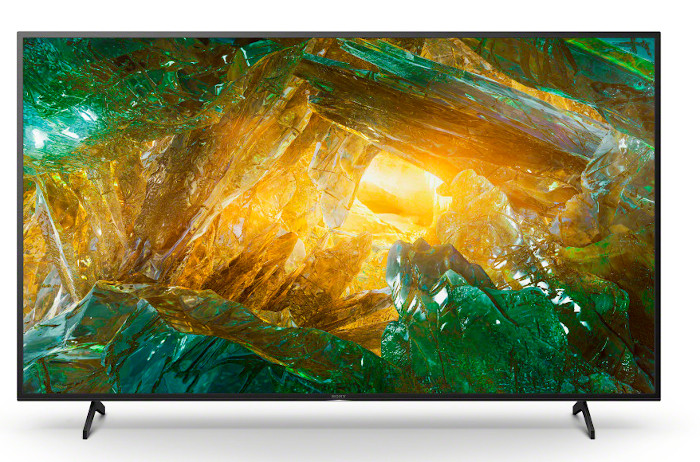 Prices RRP:
43" £649.002 (incl. VAT)
49" £749.002 (incl. VAT)
55" £949.002 (incl. VAT)
65" £1,099.002 (incl. VAT)
75" £1,899.002 (incl. VAT)
85" £2,499.002 (incl. VAT)
4K HDR Processor X1
X-Balanced Speaker (55" and above)
Dolby Vision and Dolby Atmos compatible
TRILUMINOS Display
Blade stand and hairline finish bezel
Works with Smart Speakers, including Google Home and Amazon Alexa enabled devices
Easy connectivity to most devices, including Apple AirPlay 2, HomeKit
Quick access to an array of content and services with Android TV
Custom Mode, along with Sony's other calibrated viewing modes
X70 (65", 55", 49" and 43" models) 4K HDR TV
Prices RRP:
43" £599.002 (incl. VAT)
49" £699.002 (incl. VAT)
55" £799.002 (incl. VAT)
65" £899.002 (incl. VAT)
The 4K X-Reality PRO technology upscales and sharpens every image closer to true 4K quality
TRILUMINOS Display
ClearAudio+ fine tunes TV sound
Built-in Internet browser to enjoy films through streaming apps with one-click access to Netflix and YouTube apps
Custom Mode, along with Sony's other calibrated viewing modes