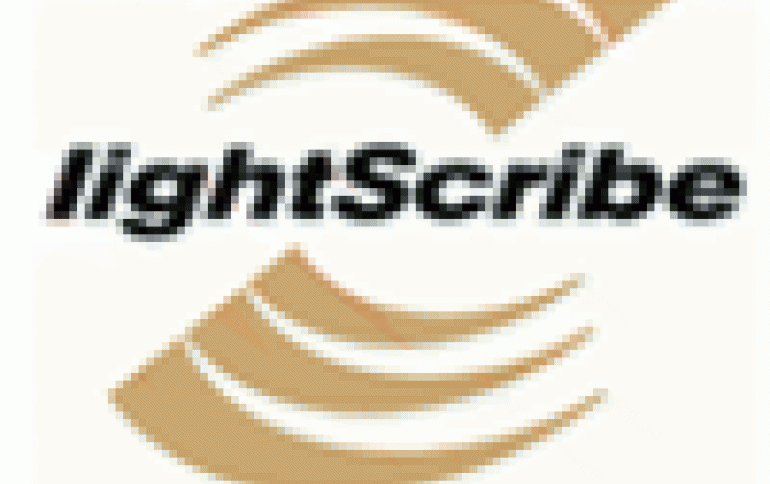 New Version of LightScribe Improves CD and DVD Labeling Quality
LightScribe Direct Disc Labeling today announced enhancements that reduce graininess and improve fine detail reproduction for LightScribe's DVD / CD labeling. The enhanced image quality is available immediately through a free upgrade of the LightScribe system software and requires no additional changes to customers' systems or new hardware and media.

The LightScribe system software will also be preloaded on LightScribe-enabled personal computers and included with DVD writers. The new enhancements do not impact LightScribe labeling time and work with all LightScribe media -- CDs, DVDs, and color background CDs.

"Enhancing image quality demonstrates LightScribe's ongoing commitment to improving the customer experience," said Kent Henscheid, marketing manager for LightScribe. "With the new system software enhancements, customers can now burn LightScribe CDs and DVDs with even better results."

LightScribe -- a laser DVD / CD label burning technology found in many popular brands of disc burners, laptops and PCs -- gives people the ability to burn photos, graphics, images and text directly onto LightScribe CDs and DVDs. A simple title printed in normal mode will typically take a couple of minutes. A fuller disc image will take approximately 15-20 minutes. LightScribe CDs are available in original gold, red, orange, yellow, blue and green.