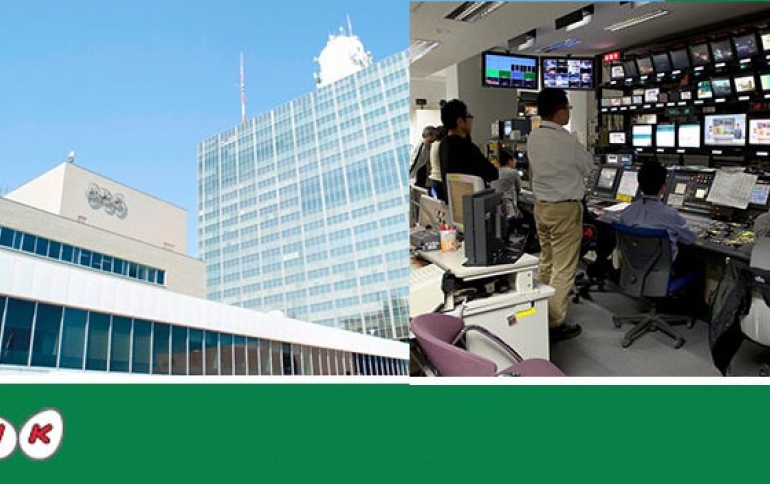 NHK to Showcase 8K Broadcasting System and Future Media Technologies at NAB Show 2019
Japan Broadcasting Corporation (NHK) will have on display at the NAB Show 2019 its 8K satellite broadcasting system, 8K content, future broadcasting and 3D imaging systems, and other media technologies.
NHK launched the world's first 8K broadcasts on December 1st last year. The master control room and other 8K facilities will be introduced at NAB, together with the technical details. NHK will also set up an 8K Home Theater venue that wiil display video content of the Palace of Versailles on an 88-inch 8K OLED display and 22.2-multichannel sound.
NHK uses a 8K / 120Hz video codec to display smoother video. Encoding and decoding of 8K video is done in real time.
Codec parameters:
Video Coding: MPEG-H HEVC/H.265, Main 10 Profile (4:2:0/10 bits
Number of Pixels: 7,680 x 4,320
Frame rate: 119.88 (120/1.001)Hz
Bit rate: 64-480 Mbps
NHK will also present its technology for UHDTV terrestrial broadcasts, which includes a method to broadcast content simultaneously on a single channel for both fixed and mobile reception. NHK has conducted large-scale terrestrial transmission tests in Tokyo and Nagoya.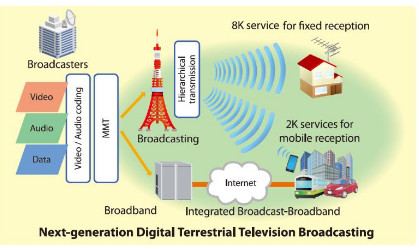 NHK's object-based sound system allows listeners to customize a program audio according to their preferences and their environment. NHK will
showcase an audio production system that outputs both audio and metadata and modifies the produced audio according to the listener's preference and the speaker system - stereo, 5.1 channel or 22.2 multichannel.

Last but not least, NHK will showcase a new 3D TV broadcasting system called AktinaVision. In order to offer a natural and easy-to-watch 3D content without requiring special glasses, NHK has developed a 3D display based on spatial imaging. NHK says that the viewer will be able to see realistic 3D objects from all directions.

The NAB Show is the world's largest annual exhibition for broadcast equipment in Las Vegas hosted by the National Association of Broadcasters (NAB). This year's show runs for 4 days from April 8 through 11 at the Las Vegas Convention Center.