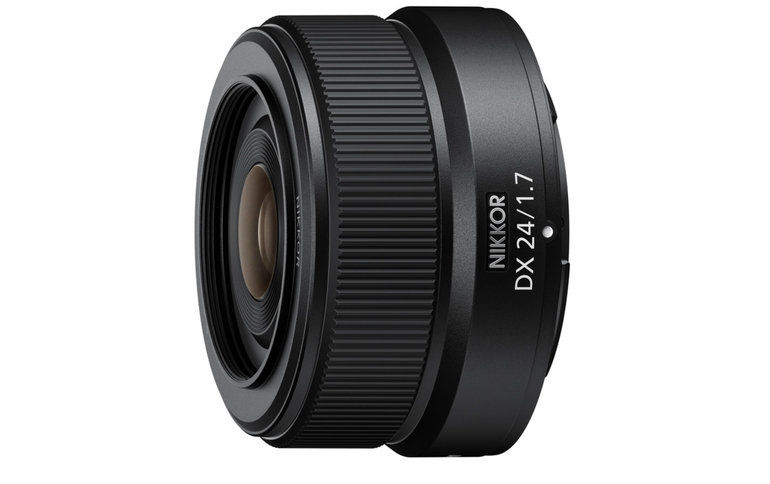 Nikon releases the NIKKOR Z DX 24mm f/1.7, a prime lens for the Nikon Z mount system
Nikon Corporation (Nikon) is pleased to announce the release of the NIKKOR Z DX 24mm f/1.7, a prime lens compatible with APS-C size/DX-format mirrorless cameras for which the Nikon Z mount has been adopted.
The NIKKOR Z DX 24mm f/1.7 is the first prime APS-C size NIKKOR Z lens, and offers a fast maximum aperture of f/1.7. It is an ideal lens for a variety of users, including those looking to step up from their kit lens in order to expand their range of expression with both still-image and video recording.
The bokeh unique to fast maximum apertures allows users to dramatically emphasize their subjects in still-life and portrait photography. The lens also enables the capture of beautiful, high-resolution photos and video in dimly lit conditions, such as during sunsets and indoors, thanks to support for shooting at low ISO sensitivities. In addition, images recorded under such circumstances exhibit very little blur, even with hand-held recording, since the lens allows shooting at fast shutter speeds. The 24-mm* focal length is perfect for a wide variety of scenes, including tabletop photos, portraits, and landscapes. What's more, the 0.18-m minimum focus distance allows users to get close to subjects such as flowers and tabletop objects, for images that emphasize the subject with big background bokeh. The compact and lightweight design enables easy carrying, making it an ideal lens for everyday use.
Nikon will continue to pursue a new dimension in optical performance while meeting users' needs, contributing to the development of imaging culture, with the hope of expanding possibilities for imaging expression.
*Angle of view equivalent to that of a 36-mm lens in FX-/35mm [135] format.\
Primary features
A fast maximum aperture of f/1.7 makes it an ideal lens for rendering images that utilize large bokeh, with both still-image and video recording. During hand-held shooting in dimly lit and dark surroundings, its fast shutter speed reduces the effects of camera shake, while its low ISO sensitivity enables the capture of high-resolution images.
The first prime, APS-C size NIKKOR Z lens.
A convenient angle of view at 24-mm focal length and 0.18-mm minimum focus distance support recording of a wide variety of scenes.
Adoption of a stepping motor (STM) enables quiet autofocusing. Users can concentrate on shooting in very quiet situations without concern about the sound of AF operation.
Designed with consideration for the suppression of focus breathing*, the lens enables smooth focusing with less change in the angle of view, even when the focus point changes during video recording.
A compact and lightweight design makes it easy to carry inside a bag while mounted on a camera. When combined with the Nikon Z 30, the camera-lens combination weighs approximately 540 g, which is lighter than a 600-ml bottle of water.
Comes with a lens hood that features a design that looks natural in combination with the lens.
*Focus breathing may be noticeable depending on the distance between the lens and the subject due to the characteristics of the lens.