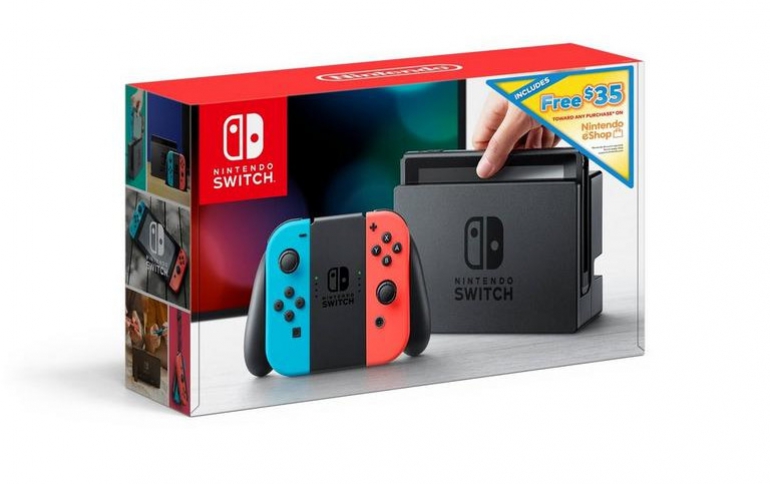 Nintendo CEO Shoots Down New Switch Model Rumors
Nintendo Co Ltd CEO Shuntaro Furukawa on Friday said that the company has no plans to launch a fresh Switch model this year, dampening rumors it will offer an upgraded version of the hit device.
Nintendo launched a handheld-only version of its console in September, driving demand for the Switch through the year-end shopping season.
The company has long been rumored to be preparing an upgraded version of the hybrid home-portable Switch as it nears the end of its third year in the market.
During the nine months ended December 31, 2019, Nintendo Switch Lite launched in September as a lightweight, and easy-to-carry system dedicated to handheld gameplay, and Nintendo Switch performed well without losing momentum, resulting insignificant sales growth for the entire Nintendo Switch family that surpassed the same period in the last fiscal year. Nintendo said it has sold so far more than 48 million units of its Nintendo Switch family of systems.
During the same period, software like Pokémon Sword and Pokémon Shield became huge hits, selling 16.06 million units, alongside Luigi's Mansion 3 and Super Mario Maker 2, both of which sold over 5 million units.
Hardware sales in the nine months ended December reached 17.74 million units (22.5% increase on a year-on-year basis), and software sales reached 123.13 million units (30.1% increase on a year-on-year basis).
For Nintendo 3DS, hardware sales totaled 0.62 million units (73.0% decrease on a year-on-year basis), while software sales totaled 4.10 million units (63.0% decrease on a year-on-year basis).
The steady growth in sales of downloadable versions of packaged software and download-only software for Nintendo Switch, as well as the contribution from Nintendo Switch Online throughout the entire fiscal year, helped to bring overall digital sales to 124.9 billion yen (48.3% increase on a year-on-year basis).
Nintendo's mobile, IP related income reached 36.9 billion yen (10.6% increase on ayear-on-year basis).
In total, Nintendo's sales reached 1,022.6 billion yen (including overseas sales of 795.7 billion yen, or 77.8% of the total), and operating profit came to 262.9 billion yen. Ordinary profit was 273.8 billion yen, and net profit attributable to owners of the parent totaled 196.3 billion yen for this fiscal year.
Nintendo also company upgraded its Switch sales forecast for the year ending March to 19.5 million units from an earlier outlook of 18 million units.
In addition to Nintendo-published titles like Tokyo Mirage Sessions #FE Encore(January), Pokémon Mystery Dungeon: Rescue Team DX (March) and Animal Crossing: New Horizons (March), Nintendo said that there are titles from other software publishers scheduled to be released.
The Switch maker also plans to launch a theme park attraction this summer at Universal Studios Japan in Osaka.