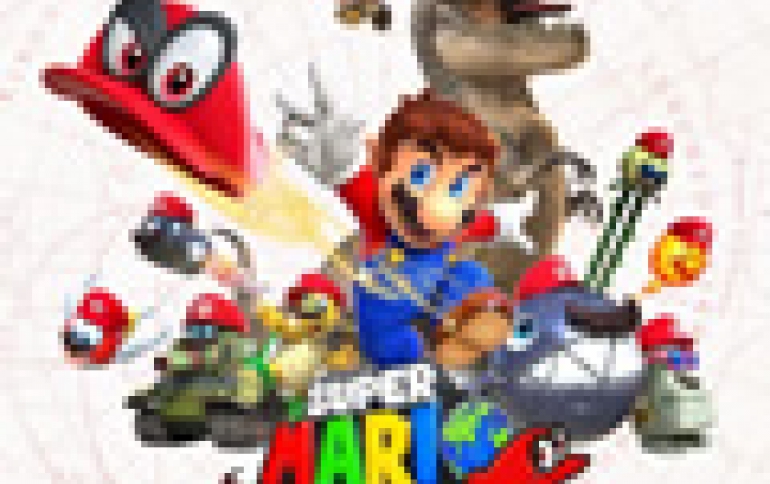 Nintendo: Pokemon Role-playing Game in The Works, Super Mario Games Coming in August
Nintendo announced a slate of new titles for its new game console Switch, including games like Splatoon 2, ARMS and Pokken Tournament DX, the first Pokemon title for Nintendo Switch.
Tournaments featuring all three games will take place this week during the E3 video game trade show, which runs through June 15 in Los Angeles.
A Pokemon role-playing game for the Switch is in development, Nintendo said in a webcast at the start of the industry's annual Electronic Entertainment Expo in Los Angeles. The company and Ubisoft Entertainment SA will introduce a new Super Mario game only for Switch on Aug. 29. Other titles include Switch versions of popular games such Metroid 4 and Rocket League.
Nintendo had said it expects to sell 12.74 million Switch units by March, almost the same amount its predecessor, the Wii U, has sold during its lifetime.
This year, Nintendo will see a delivery of new games for both Nintendo Switch and the Nintendo 3DS family of systems, headlined by Super Mario Odyssey for the Nintendo Switch system. Players roam 3D kingdoms to collect Moons to power Mario's airship, the Odyssey. The kingdoms around the globe are filled with secrets and surprises. Mario can don a variety of costumes and interact with his environment in many creative ways, such as by driving vehicles or exploring sections as Pixel Mario. Mario's new partner, Cappy, gives him new moves like cap throw, cap jump and capture, which provide a fresh take on the classic Super Mario formula and define this new adventure. Three Super Mario Odyssey series amiibo figures - Mario, Princess Peach and Bowser in their wedding outfits - will be sold separately and as a three-pack when the game launches on Oct. 27.
Other upcoming games for Nintendo Switch:
Pokken Tournament DX from BANDAI NAMCO Entertainment and The Pokemon Company will let players take direct control of the prized Pokemon fighters to defeat other Pokemon in arena battles. Pokken Tournament DX launches on Sept. 22.
In Yoshi's new game, players explore a huge world decorated like a miniature diorama. Each side-scrolling stage has the traditional front side as well as a back side that lets players explore the world from a different view to find new surprises. Yoshi's new adventure begins in 2018.
In the first mainline Kirby game for Nintendo Switch, the ever-friendly puffball can recruit enemies by hitting them with hearts to gather a party of up to four characters, or join with up to three friends for co-op play. Kirby can even combine copy abilities to create combo attacks for defeating enemies and solving puzzles. This game will release in 2018.
In Xenoblade Chronicles 2, the latest entry in the RPG series, a new hero will seek out Elysium on an immense journey through a new world. The game launches this holiday season.
And in Fire Emblem Warriors from Koei Tecmo Games, players take control of favorite Fire Emblem franchise characters such as Marth, Xander and female Corrin, as well as new characters exclusive to this game. Players unleash over-the-top moves and strategize with the classic weapons triangle as they try to defeat hordes of fighters in a variety of areas, including some that are inspired by well-known Fire Emblem locations, such as Hoshido Castle. Fire Emblem Warriors launches this fall for Nintendo Switch, and will also be available for New Nintendo 3DS XL, New Nintendo 3DS and New Nintendo 2DS XL.
Nintendo Switch will also enjoy third-party support. A sampling includes:
Rocket League from Psyonix lets up to eight players compete in a high-powered hybrid of arcade soccer and driving. The Nintendo Switch version of the game includes exclusive Customization Items and Battle-Cars. The game launches this holiday season.
As a special treat for Nintendo fans, select items from The Legend of Zelda franchise will appear in the Nintendo Switch version of Bethesda's The Elder Scrolls V: Skyrim when it releases this holiday.
Mario + Rabbids Kingdom Battle from Ubisoft is a playful mashup of the Mushroom Kingdom and the irreverent Rabbids. The turn-based combat adventure combines classic Mario characters and wonderfully hilarious Mario-themed Rabbids with fun exploration and gameplay. The game launches exclusively on Nintendo Switch on Aug. 29.
EA SPORTS FIFA 18 delivers all of the action fans expect from the world's most popular sports video game franchise, and now players can play the world's game anytime, anywhere, in brand new ways with FIFA 18 on Nintendo Switch. The game launches on Sept. 29.
Nintendo showed details of the upcoming DLC packs for The Legend of Zelda: Breath of the Wild. The two packs are available only as part of the Expansion Pass for $19.99. The first pack, "The Master Trials," launches June 30, and the second one, "The Champions; Ballad," arrives during the holiday season. Nintendo also announced upcoming amiibo of the four champions from the game for release during the holiday season: the Goron champion Daruk, the Rito champion Revali, the Zora champion Mipha and the Gerudo champion Urbosa.
In addition to announcing Metroid Prime 4, Nintendo also announced that a classic Metroid adventure would return, rebuilt from the ground up for the Nintendo 3DS family of systems. The Metroid: Samus Returns game is a modern reimagining of the 1991 Game Boy adventure Metroid II: Return of Samus. The game launches on Sept. 15.