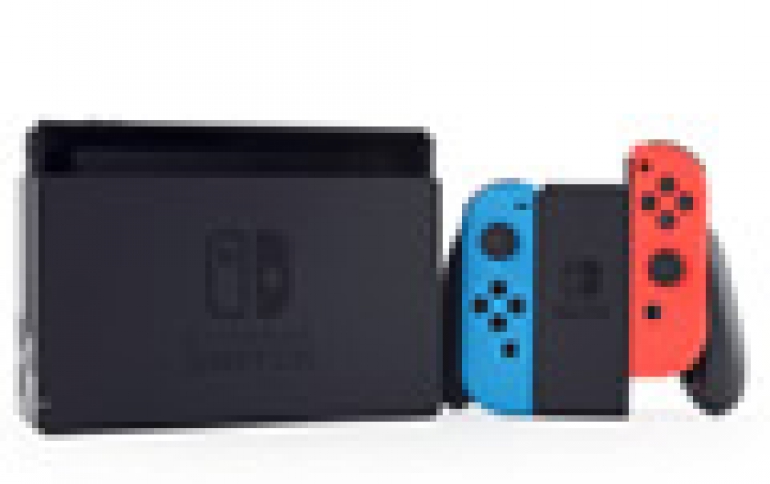 Nintendo Says Switch Sells 10 Million Worldwide
The worldwide sales for Nintendo Switch, which launched on March 3, 2017, has surpassed 10 million units, Nintendo has just announced.
Nintendo Switch is a home console that can be played on a TV, and also taken on the go - it lets people play games anytime, anywhere and with anyone. And since every Nintendo Switch system comes bundled with two Joy-Con controllers, players can share the fun of compatible multiplayer games with friends and family right out of the box.
The library on Nintendo Switch features two of the most acclaimed video games of all time in Super Mario Odyssey and The Legend of Zelda: Breath of the Wild.
Nintendo Switch is also home to fun multiplayer games like Mario Kart 8 Deluxe, Splatoon 2 and ARMS that can be played online or with friends and family in the same room, as well as a list of third-party games like Mario + Rabbids Kingdom Battle, FIFA 18, Rocket League, L.A. Noire, The Elder Scrolls V: Skyrim, Golf Story and Stardew Valley.
In 2018, the system will see the launch of Nintendo-published games like Kirby Star Allies, Bayonetta, Bayonetta 2 and a new game in the Yoshi franchise, in addition to big third-party games like Wolfenstein II: The New Colossus from Bethesda, Mega Man 11 from Capcom, PROJECT OCTOPATH TRAVELER (working title) from Square Enix, Shovel Knight: King of Cards from Yacht Club Games and Runner3 from Choice Provisions.
Nintendo Switch is available at a suggested retail price of $299.99.