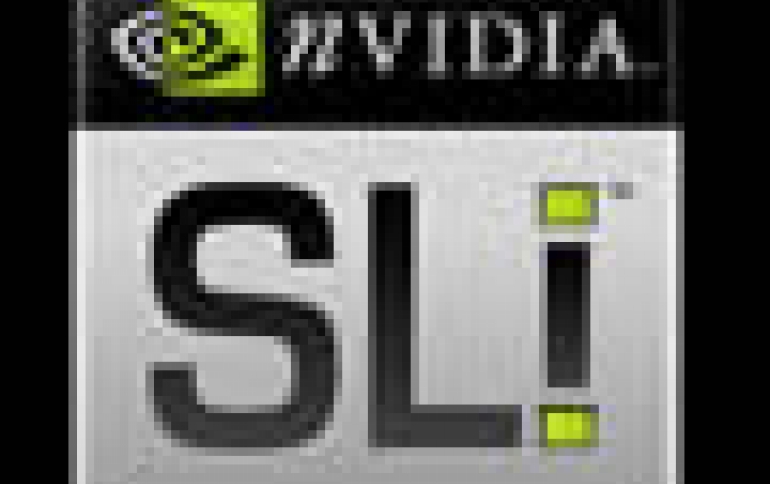 Nvidia SLI Technology Now Available For Intel Branded X58-Based Motherboards
All Intel i7 platforms, including the Intel "Smackover" motherboard, will be available with Nvidia SLI technology. Nvidia today announced that Intel has licensed NVIDIA' SLI technology for inclusion on the Intel DX58SO motherboard for the Intel Core i7 processor. As a result, owners of Intel X58-based motherboards and the Core i7 processor can now equip their PCs with any combination of NVIDIA GeForce GPUs, including Quad SLI.

"The addition of NVIDIA SLI technology to the Intel DX58SO motherboard has been a welcome addition, said Clem Russo, VP and General Manager of Channel Desktop Platform Group at Intel Corporation. The pairing of our new Core i7 processors on our Extreme Series motherboard and NVIDIA GeForce graphics has resulted in some of the world?s fastest consumer gaming PC platforms. For playing any of today?s hottest PC titles, this is one awesome combination that our customers have been asking for."

NVIDIA SLI technology is now available for all consumer PC platforms, including the Intel Core i7, Core 2 Quad and Core 2 Duo processors, as well as those based on the AMD Phenom II CPU. In addition to raw graphics performance, NVIDIA GeForce GPUs also provide gamers with additional capabilities not found on any other discrete graphics solutions, including NVIDIA PhysX technology and support for CUDA, a new computing architecture that harnesses the power of the NVIDIA GPU to accelerate everyday computing applications including video transcoding, physics calculations, and high-definition video playback.

ION Certified For Vista

In related news, Nvidia also announced today that NVIDIA ION has been Certified for Windows Vista.

Microsoft has validated NVIDIA ION with certified Windows Hardware Quality Labs (WHQL) drivers for Windows Vista Home Premium. Nvidia said that the first ION-based PCs will be available by summer of 2009. ION-based mini-notebooks and compact desktop PCs will be priced at $300.

The upcoming ION-based PCs will deliver reproduction of 1080p high definition video including Blu-ray movies, DirectX 10 API gaming, support for Aero Glass and Flip3D as well as GPU acceleration for faster photo editing and video transcoding.