Oculus VR Gets Social Features
Facebook's Oculus drives deeper social connections to virtual reality by adding social features to the Samsung Gear VR. Starting from today, people with a Samsung Gear VR can create a profile and then search for others on the platform by real name or Oculus username. Oculus is adding new, made-for-VR games to Gear VR that let you team up with friends or compete against people from all over the world.
Social Trivia, created by Oculus, is a new game that lets you and up to four friends compete in a battle of knowledge. It is available in the Concepts section of the Oculus Store.
The Oculus Team has also added the ability to create rooms with friends in Oculus Social. Now you can watch Twitch or Vimeo streams in a room with people you know.
Herobound: Gladiators, the multiplayer adventure game, is now available on the Oculus Store. You can band together with up to four people to conquer goblins and demons in arena battlefields. The integrated voice chat lets you talk and strategize in real time for co-op action.
Also, you can leave user reviews for all apps on the Oculus Store.
Oculus is also making it easier to watch 360 content in VR. The company has added a new Facebook Videos tab to Oculus Video, and starting next week, you'll be able to connect your Facebook account with Oculus Video to personalize your 360 video feed based on the pages and people you follow.
In the coming weeks, you'll be able to like and share your favorite Facebook 360 videos from within VR.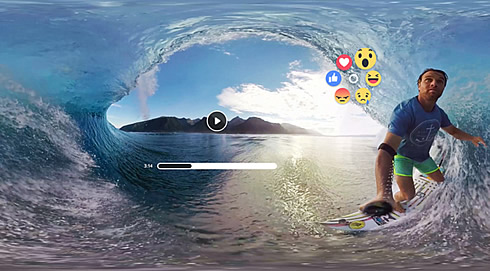 Later this month, Oculus plans to release new tools for developers that make it easier to create more social VR games and apps.