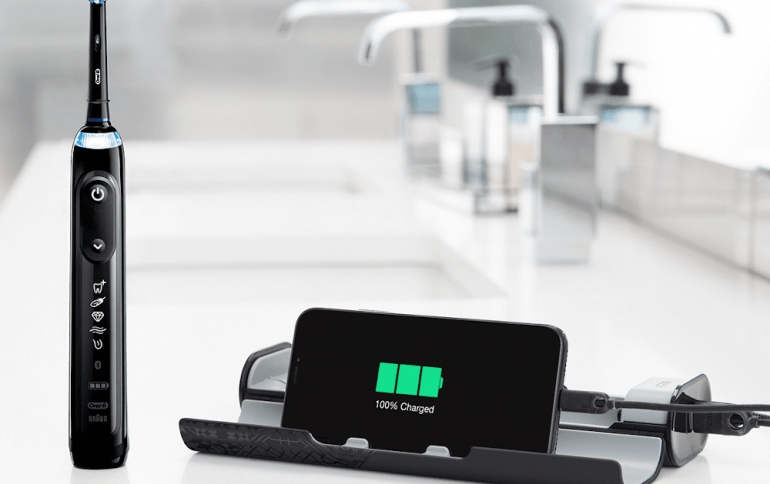 Oral-B Wants You to Pay $220 For an AI Toothbrush
Oral-B is launching the GENIUS X, a power toothbrush with Artificial Intelligence that would cost you $220.
The GENIUS X uses sensors to solve these common issues by monitoring pressure, keeping track of brushing time, and detecting the brush's location and orientation. Data is sent to the Oral-B app, which leverages the GENIUS X AI algorithm to identify in real-time where users are brushing. The algorithm combines the knowledge of thousands of human brushing behaviors to assess individual brushing styles and coach users to achieve better brushing habits.

Along with its AI capabilities, the GENIUS X features Oral-B's signature round brush head designed for an optimal clean. The brush head also has a three-movement combination to remove plaque: oscillate, rotate and pulsate.
The GENIUS X comes with a travel case that charges both the brush and a USB device, such as a smartphone. Brushes are available in anthracite black, black, orchid purple, sakura pink and white and are available for purchase on OralB.com, Amazon.com, and BestBuy.com for $220.