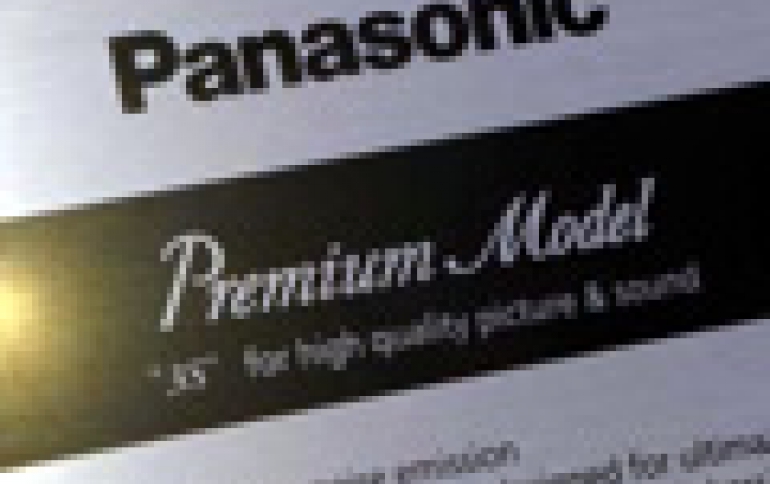 Panasonic DMR-UBZ1 Is The World's First BD Recorder With Ultra HD Blu-ray Playback Capability
Panasonic has announced another product for AV enthusiasts and fans of high definition media. The DMR-UBZ1 is the company's first Ultra HD Blu-ray player / recorder. Available from November 13 in Japan, the DMR-UBZ1 supports playback of Ultra HD Blu-ray content such as Netflix / Youtube 4K streams as well as the content 4K stored in upcoming UHD Blu-ray discs. The new format has been designed to accomodate 4K content (3,840x2,160 pixels) at 60 frames per second. The player supports HDR (High Dynamic Range) when connected to an HDR compatible television, it is equuipped with a HEVC (High Efficiency Video Coding) decoder aka H.265, and the maximum allowable gamut of Rec.2020. Support for connectivity via DLNA and NAS for media streaming are also part of the player?s characteristics.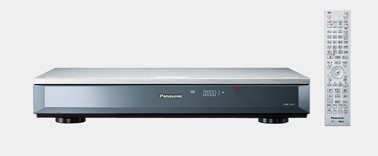 Of course, The reproduction of the UHD BD content requires an HDMI cable HDMI 2.0 and an HDCP 2.2 compliant 4K TV / projector.
Equipped with a 3TB hard disk drive, users the recorder can save 4K / 60p video (MP4) to the internal. Supported formats are MPEG-4 AVC / H.264 High Profile 5.2 or less, and a bit rate of up to 100Mbps. Output of 4K video and photos is also supported.
The world's first UHD Blu-ray player / recorder will be priced at about $3,330.
Specifications
Model
DMR-UBZ1
Hard disk capacity
3TB
Tuner s
Terrestrial digital: 3 BS / 110 ° CS: 3

Compatible recordable discs

Built-in HDD
BD-RE Ver.2.1 (single-sided single-layer / 2-layer), Ver.3.0 (single-sided, triple-layer) [Ver1.0 is non-compliant]

BD-R Ver.1.1 / 1.2 / 1.3 (single-sided single-layer / 2-layer), Ver.2.0 (single-sided, triple-layer / 4-layer), Ver.1.2LTH / 1.3LTH (single-sided single-layer)

DVD-RAM Ver.2.0 / 2.1 / 2.2
DVD-R Ver.2.0 / 2.1
DVD-R DL Ver.3.0
DVD-RW Ver.1.1 / 1.2


Compatible rewritable discs

Ultra HD Blu-ray
BD-Video [Blu-ray 3D, BD-LIVE]

DVD-RAM
DVD-RW / + RW (finalized)
DVD-Video
DVD-R / + R (finalized)
DVD-R DL / + R DL (finalized
CD-R/RW(CD-DA、JPEG formatted discs)
Audio Cd CD (CD-DA)
CD-R / RW (CD-DA, JPEG formatted discs)


Video recording compression
MPEG-2 (Hybrid VBR), MPEG-4 AVC / H.264
Audio compression
MPEG-2 AAC (maximum 5.1ch recording), Dolby Digital (2ch record)
Receiving channels

Digital terrestrial broadcasting (CATV support pass-through)
BS digital broadcasting
10-degree CS digital broadcasting

Inputs and outputs

2ch analog audio output: x1
Balance audio output: x1
Optical digital audio output: x1
Coaxial digital audio output: x1
HDMI video and audio outputs: x2

video and audio x1 (4K / 60p · 30p · 24p, 1080 / 60p · 60i · 24p, 480 / 60p)
audio only: x1 (1080 / 60p · 60i · 24p, 480 / 60p)

I.LINK terminal (pin 4) TS input: x1

Antenna ports
Terrestrial digital input / output terminal, BS 110 degree CS digital -IF input and output terminals
Other ports

SD memory card slot: x1
USB2.0: x1
USB3.0 : x1
LAN: x1

Power consumption
About 40W
Standby power consumption

Quick Start when "Off":

Time display off: about 0.02W


Quick Start when "ON"

Time display lit: about 13.0W(standard mode)
Time display off: about 12.0W(energy saving mode)

Dimensions

Width 438mm
Height 77mm
Depth 239mm

Weight
About 8.2kg