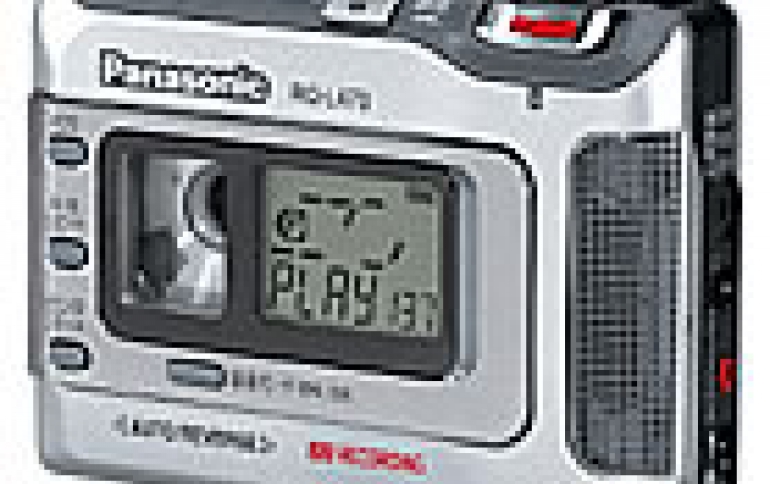 Panasonic releases portable cassete recorder
Despite the cutting edge technological advances in consumer gadgets such as Mini Disks and Flash Memory cards, many consumers prefer simpler solutions. This fact made Matsushita Panasonic to develop "RQ-L470" a portable stereo cassette recorder with speed control capability. RQ-L470 has a built-in stereo speaker and a plug-in microphone terminal for stereo recording. The "VOS" function supported detects a sound and starts immediate recording.

It operates by two single batteries supporting approximately 15 hours reproduction (speaker use) and 18 hours microphone recording. It also supports the "Double recording" mode for continuous recording.

The size of the RQ-L470 is 112.4x36.9x85.5mm (width x depth x height), and weights 225g (only main part). AC adapter, and headphones are included in the package.

The RQ-L470 cassette recorder will be put on the Japanese market on April 10. The price is open and it's anticipated cost is 12,000 yen.